Home
/
Blog
/
Blog
/
10 New Year's Piano Resolutions You Should Do This 2018
Thu, Dec 21, 2017 at 2:25PM
---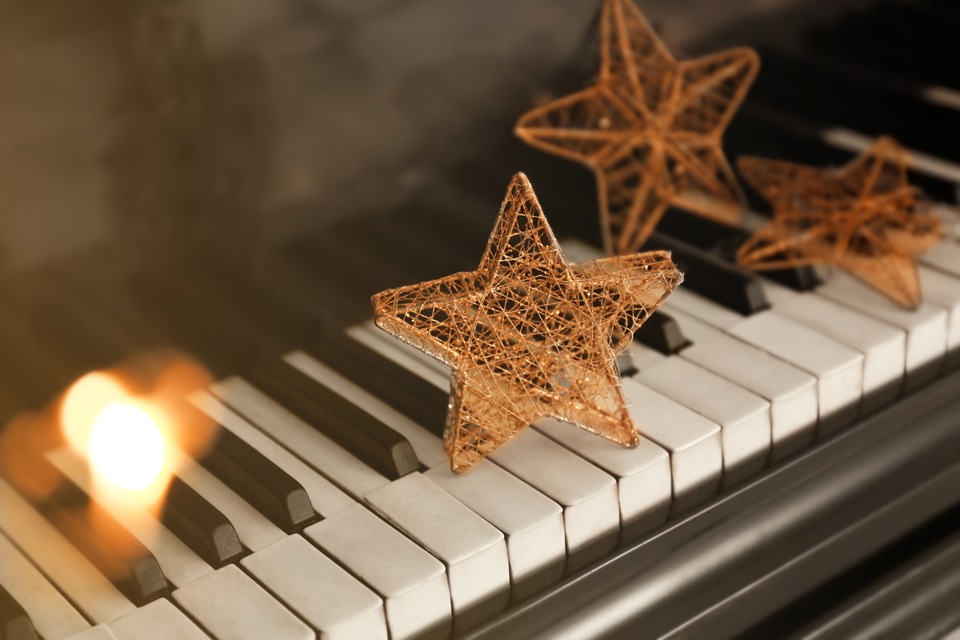 There is no better motivator to do something new or complete tasks on a to-do list than the New Year. It gives you a blank sheet and the inspiration to complete your life goals. For 2018, try spending more time with your piano by challenging yourself to complete the below!
1. Hire a professional to tune your piano
Piano owners should tune their piano twice a year. Sometimes, an owner may try to do it themselves, in hope to save some money. However, just like every other trade job, nothing can compare to the quality work from a professional in the field.
2. Learn a new song
Finally, open that long book of songs you said you wanted to learn. Great songs to learn from today's pop culture include Sam Smith's "I'm Not the Only One", Adele's "Remedy", and Ed Sheeran's "Supermarket Flowers." Want more songs to play? Check out our list of easy pop songs to play!
3. Master a song
Besides learning a new one, think about the songs you started learning but haven't mastered yet. It never hurts to strive for perfection.
4. Hire a piano moving company (like Modern Piano) for your next move
If you know you're moving this 2018 and you don't want to risk damaging your piano, hire a piano moving company like Modern Piano. And before you move, check out our Piano Moving Checklist that will help you prepare for the move. If you have any questions, give us a call or learn more about the benefits of hiring a piano moving company.
5. Practice your speed
Some of the greatest pianists gained their fame because of their speedy songs. We all know practice makes perfect, so practice those fast-paced tunes and teach those fingers how to move swiftly along the keys.
6. Go see an orchestra performance
What better way to get inspiration than by seeing the professionals play themselves. You can even make a trip out of it, like visiting New York and seeing the New York Philharmonic play. Or if you're really feeling adventurous, go to Austria, the home of Mozart, Schubert, Strauss and many other famous composers. There you can visit the Vienna Philharmonic Orchestra and see them perform their musical pieces.
7. Perform at a local restaurant
This one takes guts! But the satisfaction felt after performing is astounding. For starters, try a small restaurant and visit on one of the less busy days. Many small restaurant owners love performers. Who knows? It may become a gig for you.
8. Practice the styles of famous composers
This one can be fun. Learn one song and adjust it to the style of Tchaikovsky, Mozart, Chopin, and other unique composers.
9. Teach someone how to play
Share your knowledge with someone else. Children and adults of all ages love to play and the joy you'll get after seeing their happy faces after learning a song is incomparable. You can share with them our 5 recommendations to start playing the piano.
10. Play a duet
This one requires you to have a partner. Perhaps after you teach someone to play, they'll play a duet with you! Plus, it'll help you learn how to share a piano with others.
Don't let your New Year's resolutions be pushed to the next year. What are you waiting for? The time is now!
If you have any piano goals that are not on this list, comment it below. Like the list? Share with your friends.
---
Bookmark & Share
---
User Comments
Be the first to comment on this post below!