Business Hours
Mon - Fri 8:00 am - 5:00 pm
Saturday 8:00 am - 12:00 pm
Sunday Closed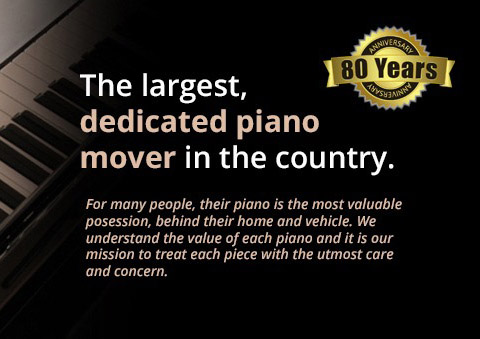 Long Distance Professional Piano Moving Company
We service all 48 states and Canada and provide crated shipping to anywhere, worldwide.
Full-time, 8 person office staff that work together
Climate Controlled Trucks, Trailers and Storage
Air-Ride Equipped with Rail-Lift Gates
Experienced Piano Movers with the necessary expertise and equipment
ATV shuttle vehicle, e-track piano moving boards, specialized equipment including custom dollies, etc.
Two-Man Teams on every piano move, working in sync, day after day
No outside parties - Modern Piano Moving handles 100% of the move
Affordable Valuation on every piano move, with no preconceived limits or deductible
We will move your piano anywhere in the USA. Whether it is a spinet, upright, baby grand or concert grand, trust us to be your professional piano mover!
You are a just phone call away from speaking with the company that is going to treat you right!
Call Us Today!
Registration Information
USDOT## 454870
MC## 240153
What's New At Modern Piano Moving?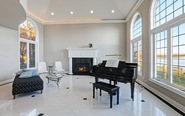 Are you moving in the months ahead? Even if you haven't yet found your "dream home," you can still get a start on some steps of the moving process--like moving your piano. While other moving services offer a strictly there-and-back system, we can help provide your piano with storage and, once you've finally found a place to call your own, delivery. See why moving your piano ahead of time makes sense in today's blog!
Read More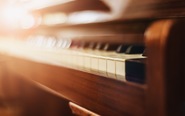 For most pieces of furniture, a few buddies (and the promise of free pizza) is all you will need to get the job done. Of course, your piano isn't "most furniture!" For something that brings elegant style, sweet music, and a myriad of memories into your home, the help of professional movers can make all the difference. In today's blog, we're exploring the top 10 reasons to hire a professional piano moving company for your upcoming move. Take a look!
Read More
Read More Articles


What others are saying...
Modern Piano was very easy to communicate with. The piano arrived in great condition. Very happy customer!
Patricia - Delaware
Feb 16, 2017
The piano movers were courteous, efficient, and very professional, taking good care of my baby grand parlor piano. This was important to me because I am a piano teacher. I especially appreciated being able to keep in touch with them by phone on the day my piano was delivered. I highly recommend Modern Piano Moving.
Marian R
-

FL

,

United States
6 Nov 2016
Good communication. Excellent, knowledgeable crew.
very professional job, highly recommend to anyone who needs white glove treatment for their piano.