Home
/
Blog
/
Blog
/
Surprising Celebrity Piano Players
Sun, Sep 02, 2018 at 9:00AM
---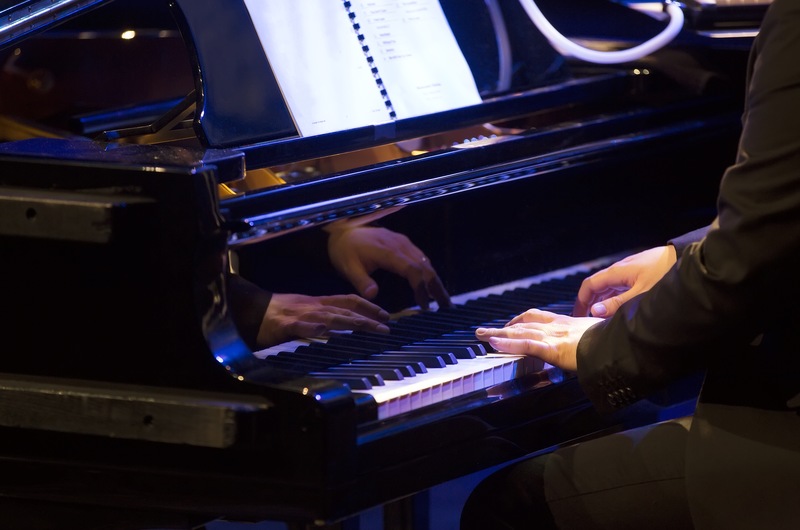 Growing up can be difficult. We all remember times when we were teased by others for being interested in various things. Unfortunately, that trend continues today. Many children and youth opt to set aside favorite activities or otherwise feel embarrassed about involvement in hobbies and extra-curricular pursuits.
Thankfully, there are ways to help kids continue to explore their passions no matter what anyone says. One method is to show your student they share interests with celebrities. Often, kids are more prone to continue when they notice how "cool" it is to expand their musical horizons. Here's a list of famous piano enthusiasts your child might not even know played:
1) Actors
Many actors today are multi-talented and have varied artistic interests. Well-known thespians who also play piano include:
Johnny Depp
Zac Efron
Dakota Fanning
Alyssa Milano
Elijah Wood
Hayden Panettiere
Ryan Gosling
Halle Berry
Jennifer Garner
Sandra Bullock
Julia Roberts
Bruce Willis
Both Jamie Foxx and Richard Gere taught themselves how to play piano for roles. Movie directors Clint Eastwood and Steven Spielberg are also avid players. You can easily join their ranks by partnering with a stand-out piano moving company who will deliver a quality instrument right to your door.
2) Sports Stars
Even famous athletes appreciate a break from the action to enjoy the peaceful ambiance that comes with playing the piano. For instance, Kobe Bryant says he plays to relieve stress. Fellow NBA star Grant Hill also enjoys playing the piano during his free time. So does Drew Gooden. Soccer great Pele plays various instruments, including guitar and piano.
Show your child that it's "cool" to have different interests by helping them find joy in playing the piano. Get started by working with cross-country piano movers who will ship an instrument to your door using the utmost care and respect that it deserves.
3) Musicians
It makes sense that musicians would enjoy learning new instruments. Still, some fans are surprised to learn that their favorite artists play the piano, even if it's not on stage. That includes:
Justin Bieber
John Legend
Norah Jones
Regina Spektor
Britney Spears
Sarah McLachlan
Axl Rose
Billy Joel
Elton John
Of course, these touring musicians can't stow large gear in their luggage. Instead, they've found creative ways for how to move a piano. That includes teaming with New York piano movers who are experts at handling and transporting this majestic instrument.
4) Other Notable Piano Players
Along with the mentioned players, people are often shocked to learn that many other folks in the public eye enjoy piano music. That includes Paris Hilton, former Secretary of State Condoleezza Rice, Kelly Ripa, Tina Fey, Albert Einstein, and more.
Former President Harry S. Truman used to play piano at state dinners. Astronaut Neil Armstrong loved to play after a long mission. And the late Fred Rogers (former children's TV host) would sometimes incorporate piano playing into his programs.
5) You, Your Friends, and Family
Anyone can feel the star treatment when sitting at a quality piano. In fact, psychologists say playing music can boost your mood and improve nearly every aspect of your life: mentally, emotionally, and even physically. That's just one of the many reasons to discover the joys of playing piano.
Plus, shipping a piano is a cost-effective and straight-forward process. Since 1935, we've helped people across the country and even internationally safely and efficiently move pianos to and from their locations. The largest dedicated piano mover in the country, our trucks are specifically-designed to move pianos, and our warehouse features 24-hour climate control and security. Contact us today to discover how easy and affordable it is to bring a piano right to your door.
---
Bookmark & Share
---
User Comments
Be the first to comment on this post below!