Home
/
Blog
/
Blog
/
Passing Down the Family Piano? Simplify the Trip with Modern Piano
Mon, Aug 22, 2022 at 12:15PM
---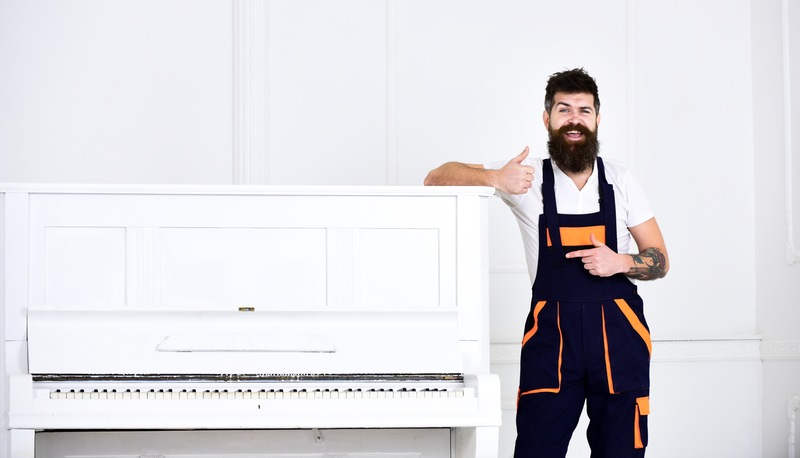 Many families have a few extremely valued heirlooms that get passed from generation to generation and carry great personal meaning. In many cases, these heirlooms also have monetary value and are worth protecting and keeping in great condition, especially while being moved from place to place.
A family piano is a valued heirloom, and if you're planning to pass the instrument down to the next family member who wants it, it's important to go about it the right way.
Though pianos are very hefty, they are also incredibly delicate and can easily be damaged during transit if experts do not handle them.
Think you might be saving trouble by moving the piano yourself instead of hiring a piano moving company? You might want to reconsider! Taking this route could end up in damage to your precious family heirloom as well as your vehicle if the piano isn't properly moved.
At Modern Piano, we are professional piano movers that have seen first-hand how valuable instruments can be damaged beyond repair by improper moving techniques.
Why You Should Trust a Piano Moving Company to Transport Your Instrument
When you work with Modern Piano to move your instrument, you're doing more than just protecting your valuable piano as it's transported from place to place.
You're taking a huge weight off your shoulders, knowing that your piano is in experienced, capable hands. This peace of mind is truly priceless, and you — and the person receiving the piano — won't have to worry about physically transporting such a heavy item.
Still not sure if you need a piano moving company to get the job done? Here are a few distinct ways piano movers add incredible value and are a worthwhile investment when you need a piano transported to a different location.
They Know What a Piano Needs While Moving
Moving a piano isn't as simple as lifting it into a truck and transporting it. Some types of pianos need to be carefully taken apart for the moving process and handled delicately to prevent any internal hammers or strings from being thrown out of place.
Additionally, piano parts must be transported in a vehicle that can reduce the amount of jostling and shaking during transit as much as possible. At Modern Piano, we provide several layers of cushioning to make sure shifting is greatly reduced and your piano doesn't get any scratches or dents during the move.
It's important to note that dangerous accidents can happen when a single person tries to move a piano themselves, with both the mover's and the piano's safety jeopardized. That's why we provide a two-man team for every job, no matter the piano type.
They Have the Right Tools and Vehicles
Like any bulky item, you need certain tools to move a piano without risking your safety. At Modern Piano, this includes our custom dollies, e-track piano moving boards, and ATV shuttle vehicles designed to help us transport uprights, spinets, baby grands, and concert grands with ease.
Our trucks aren't just any trucks. Modern Piano transport vehicles are climate-controlled to keep your piano at peak condition no matter if we're going one state over or across the country. Additionally, our trucks are equipped with hydraulic lift gates for safely transferring the piano into the vehicle.
Hiring Cross-Country Piano Movers to Transport Your Instrument to Family Members
Your family piano is too precious to put at risk. Additionally, you deserve the peace of mind that professional piano movers can provide. That's why hiring a piano moving company to transport your instrument to your loved one is worth it every time.
---
Bookmark & Share
---
User Comments
Be the first to comment on this post below!