Home
/
Blog
/
Blog
/
The Best Spots for Your Piano
Tue, May 15, 2018 at 3:00PM
---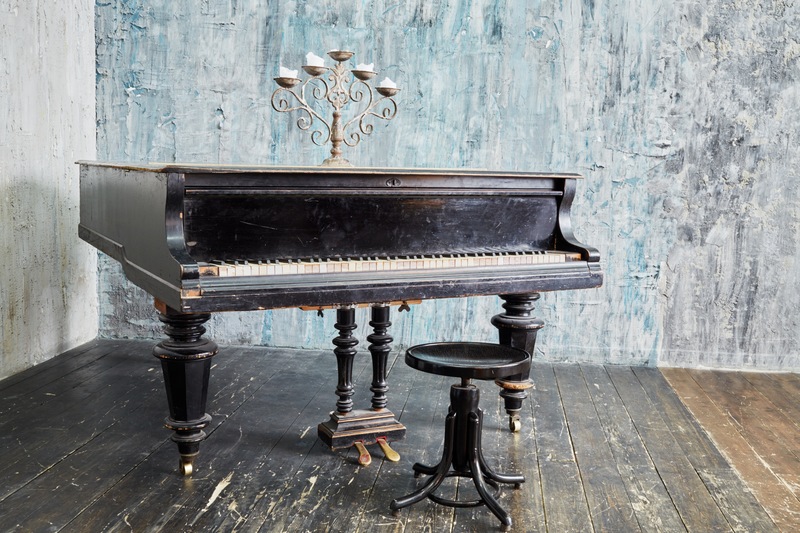 Your piano is a major investment. As such, it's wise to give it the prominent placement in your house that it deserves. Still, with varying layouts and space constraints, it can be difficult to find the perfect spot for this majestic instrument. Luckily, there are many thoughts and ideas on the subject designed to help you decide.
The fact is, some piano movers place the instrument in an area that makes the most logical sense at the time. But when you bring in other furniture and personal effects, the overall aesthetics might seem off. Here's how to move a piano in your home so that it ties together the entire room, and becomes a pleasant focal point:
1) Start With the Declines
It might seem odd to begin by thinking of places where your piano should not be displayed, but this exercise gives you a framework by which to make a final placement decision.
As a general rule, pianos should never be placed in locations where they'll be subject to direct sunlight. Even if it's just a few hours a day, sunlight can wreak havoc on a piano, including fading the finish, drying out the soundboard, weakening glue joints, and more. Creative use of curtains and shades can often remedy this situation.
Pianos placed near windows or above air vents are subject to fluctuating temperatures that can alter the inner workings over time. Be careful not to display your instrument near these areas of your home.
2) Assess the Room
Once you've determined where not to place your piano, the next step is to decide remaining areas where the instrument would fit well. The style and type of your piano will also play a factor in this determination.
For instance, grand pianos are best placed with the 'straight edge' against a wall. This optimizes sound and preserves the integrity of the instrument. By contrast, upright pianos are best placed by an inner wall. So long as the sound is not compromised, it doesn't matter if upright pianos are placed in the corner or middle of the room.
3) Consider Acoustics and Sound Flow
To that end, the foremost factor to remember about acoustics is that it should sound good to your own ear. While there are other considerations to weigh, if the sound seems off to you or otherwise unpleasant, it's unlikely you'll want to continue with the instrument.
For instance, carpeted rooms will mute the sound, while tiled or hardwood flooring promotes resonance. However, if the music produced sounds good to you, there's no need to update your home furnishings.
4) Keep the Instrument Clear of Other Items
Especially when preparing a new living space, it's easy to place items wherever they fit. Still, it's wise to remember that pianos are very delicate instruments and that placing objects on or near them could cause damage. That's why it's best to keep pianos clear of picture frames, knick-knacks, and other items. When you're thinking about shipping a piano, it's also a good idea to find reputable movers who won't stack boxes on or around the instrument en route to its final destination.
For more than 80 years, we've been the trusted resource for piano moving across the country and even internationally. Our friendly and knowledgeable staff are experts at the proper transport and placement of this majestic instrument. Contact us today to learn how easy and affordable it is to move your piano.
---
Bookmark & Share
---
User Comments
Be the first to comment on this post below!