We've moved thousands of pianos throughout the country since 1935.
The entire map would be blue if we listed the 100,000+ pianos moved in the past 20 years.
Modern Piano Moving Customer Reviews
Modern Piano Moving might be a little more expensive than some other piano movers but when you're shipping a $25k grand piano it's worth the extra care and peace of mind to hire the very best. My piano was expertly disassembled, wrapped and prepared for the move. The same care was taken for the delivery and reassembly. Very knowledgeable and responsive company. Highly recommended!
Misty the first contact was, clearly spoken, calm and not rushed. For many of us sending our pianos to new homes is quite emotional. I imagine that many of us do not communicate through the computer that well either. Misty was patient through the whole process. I was sending two pianos to two different sons in two very opposite directions. She made it possible not only physically but with compassion. When the men arrived at the scheduled time they were clean, organized, efficient with each move, protecting my treasured pianos like they were China. They were careful in my home to not topple anything and let things back in the space the had been when they arrived. The lead man was organized with the paperwork. And then on to the next house for the second piano. I have much gratitude for how my property and myself were treated.
Very responsive to emails and requests I had!!
Modern Piano moved our cherished baby grand piano from Michigan to North Carolina without a hitch. They were professional, polite and efficient.
Moving services & more for your piano
We move all types of pianos including organs and more.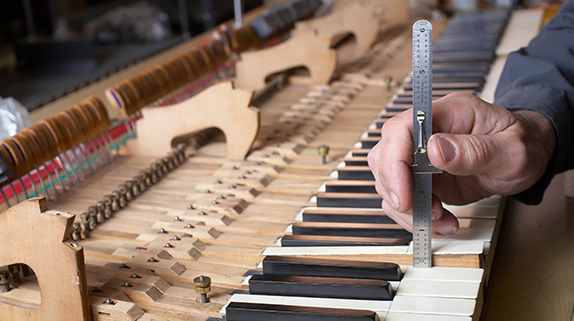 Click an instrument below to start your instant piano moving quote.
Modern Piano Moving Photos
We've helped move pianos for thousands of happy customers.
Piano Moving Blog
Join our mailing list to receive more articles like these and our latest promotions.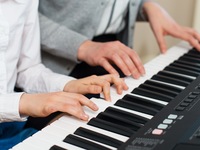 You already know that playing the piano can lead to relaxation, improved academic performance, fond family memories and a myriad of other benefits. All that's left to do now is to start!
Read More
We can help you move any brand of piano, including:
Begin a piano moving quote by clicking your piano brand or click other.
Moving services available for all types of pianos
Begin a quote by clicking on an instrument below.