Home
/
Blog
/
Blog
/
3 Questions to Ask Your Piano Mover
Wed, Oct 10, 2018 at 4:15PM
---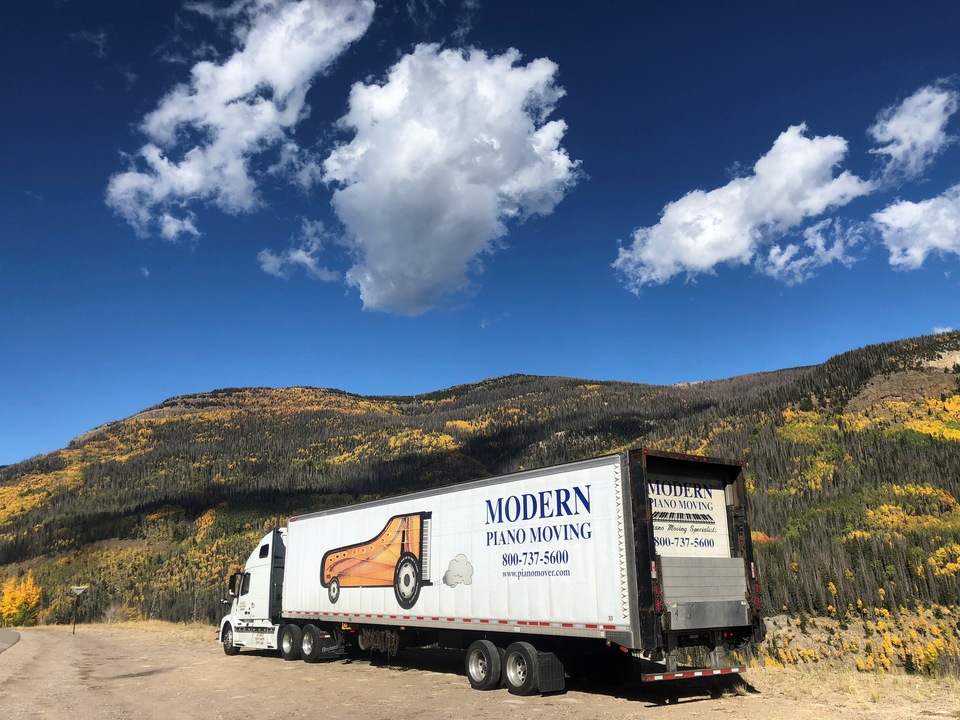 Your piano is likely the centerpiece of your home. Bold and majestic, this instrument naturally builds interest and commands respect. So, when you're wondering how to move a piano, it makes sense that you'd want to find the very best professionals.
The trouble is, not just anyone is qualified to safely and efficiently move pianos. While many movers will make claims that they can "handle the job," the fact is that they're probably not well-versed with this specific move. Some places have never actually moved a piano in the entire history of the company. You simply can't afford to take that kind of risk.
Getting to the bottom line involves asking pointed questions. Use these inquiries to learn important details about your piano mover:
1) Qualifying Questions
Experience is key when it comes to piano moving. You deserve to work with a company that takes the delicate task of preparing and transporting your piano seriously. That's why one of the first questions you should ask is about references. A reliable piano moving company will gladly provide you with these details. Those who won't could be trying to hide negative reviews or lack of credibility.
Many outlets today even post customer testimonials right on their websites. For example, it's easy to read feedback from the many satisfied customers of Modern Piano Moving. This way, you get a realistic view of what to expect when you're working with reputable piano movers.
2) Logistics Questions
While you may not be interested in every little detail of the piano moving process, it's helpful to get at least a broad idea of how your Florida piano movers will prepare and transport your instrument. Understanding the care involved in piano shipping gives you valuable peace of mind that the job will be done right the first time.
In addition, any honest company will be glad to provide you with details such as licensing/bonding information, liability coverage, and more. If business representatives seem hesitant to disclose this data, you should immediately partner with another outlet.
3) Dependability Questions
In fact, there's a wealth of information to explore just by asking. Experienced piano moving professionals are proud of their work and track record of success. These friendly and knowledgeable team members will be glad to provide interesting details into the company's past and future. For instance, did you know that Modern Piano Moving has been in business since 1935? That tenure is just one more way we stand out from the pack.
When you partner with us, you can rest assured that your piano is in good hands every step of the journey. Our climate-controlled warehouse is protected by 24/7 video surveillance. That means your piano is always secure under a watchful eye. We transport pianos across all 48 contiguous United States. Shipping to Alaska, Hawaii, and even internationally can also be arranged.
Providing Answers
Like any conversation, it's also helpful to provide details to your piano movers. For example, knowing the price to move a piano depends on the size and shape of your instrument. So, determining your piano's dimensions is a good idea. Any other information you can provide about your piano is always welcome.
Plus, since Modern Piano Moving operates seven days a week, 365 days a year, it's easy to get in touch. Our outgoing staff is on hand throughout the week (and on Saturday mornings) to assist you. The main focus remains consistently providing you with the very best customer service while treating your piano with the utmost care and consideration. Contact us today with all your questions about piano shipping and transport.
---
Bookmark & Share
---
User Comments
Be the first to comment on this post below!