Home
/
Affiliates
/
Specialty Movers
SHIP SMART: 20 years of experience specializing in small moves. This experience has made Ship Smart the innovative leader in the moving industry, providing an affordable, and damage free solution for all of your small moving needs. Domestic and international moves up to 2,000 lbs.
Safes | Grandfather Clocks | Wine | Artwork | Estate Distribution
PHONE: 800-554-5574
FOR A 10% PARTNER DISCOUNT USE CODE: 6635
WEB: ShipSmart

AUTO & BOAT RELOCATION SERVICES: Auto & Boat Relocation Services is an industry leader in the transportation of privately owned vehicles. For over 20 years, their team has specialized in providing a professional, corporate level of service for every move. Services offered include open car carrier shipment, enclosed car carrier shipment, and specialty logistics. Domestic and international services available.
WEB: AutoAndBoat
EMAIL: abrs@autoandboat.com
PHONE: 860-259-0269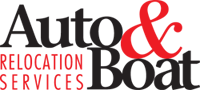 AIR ANIMAL PET MOVERS: Overseas assignment? Moving overseas? Air Animal has great relationships with airline carriers around the globe. This family-owned pet relocation service was founded in 1977 in Tampa, Florida, by Dr. Walter Woolf, a licensed veterinarian. Endorsed and appointed by more than 225 airlines, Air Animal is the top choice for moving your pet. Now moving dogs, cats, birds, fish, and other small pets.
WEB: AirAnimal
EMAIL: Use Online Form
PHONE: Tampa 800-635-3448 / Orlando 844-632-7930