Now Hiring
Truck Drivers & Helpers
Are you looking for a change? Join our team!
Concerned piano moving sounds difficult?
Why don't you
CLICK HERE
to watch our video and find out how easy it actually is!
I recently heard a radio ad for a freight company that was looking for drivers
It proclaimed, "… Never unload your truck or have to deal with the customer"… If that sounds like a good thing to you, stop reading now, this job is not for you. If you're ready for a career that offers something different, something better, something challenging then please, read on.
Don't let the piano moving part of our name scare you. This is a relatively easy job that is both fun and rewarding. Most of the time pianos are on dollies and ramps. Occasionally there are steps and difficult turns to negotiate but extra help is almost always available. There is no sitting in truck-stops waiting on loads, we are almost always full as we pickup and deliver along a set route, which is different each trip.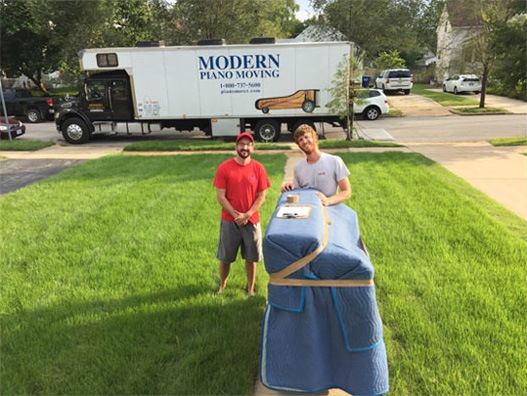 Looking for Stability?
We are the nation's first and largest interstate piano mover serving all 48 states and parts of Canada. The company has been in business since 1935 and grows every year. I am the current President, have been leading the company since 1985 and still run trips (because I enjoy it). The work is steady and the pay/benefits are great in a relaxed, family atmosphere. All of our trucks trailers and equipment is paid for and we own our 44 acre complex in Sullivan, Missouri which has been our headquarters since 1998.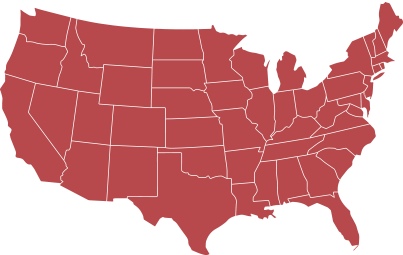 Looking for Respect?
Come to where the truck crew is King! Our office staff appreciates the job you do and supports you 24/7. All of our fleet is Penske maintained with many new Penske Freightliners with every option offered, including full disk brakes, collision avoidance, refrigerators, inverters, cab heaters, and the best interiors. Climate controlled 48ft trailers with lift gates and air ride keep your precious cargo comfortable. Pre-pass/E-zpass, company credit card, Fleet One and Volvo MV preferred accounts keep you rolling. Our own truck shop performs an annual inspection, repairs everything needed, fuels, washes and details your assigned truck every time it hits Missouri. Trips are predetermined before you leave and you have input as to stop-timing, allowing you to end your day where you like. An extra day in a favorite place is no problem. Bring the wife or kids. Dogs are even welcome.
Our customers respect your abilities too. Tips from happy piano owners typically cover your road expenses. Great job satisfaction is obtained when the young piano protégée starts playing a tune as you're leaving a delivery, and the parent gives you a hug. That just doesn't happen at the big box dock.
Modern Piano Moving is an equal opportunity employer.
Modern Piano Moving is an equal opportunity employer. We offer the very best service to our customers and find it requires the very best employees to accomplish that. To attract and retain these special people, we have put together a compensation package and environment which covers all the really important requirements. We welcome those of all walks of life to apply. While we are open minded on many issues, we have a zero tolerance for drug or alcohol abuse. You must be physically fit and capable of handling the duties of the job. You must have a good driving/employment history. You must be able to be away from home to perform your duties on the job. You must have your own cell phone and transportation.
Looking for Double the pay with More time off?
Our Drivers run an average of only 80,000 miles over 242 days. That's 123 days at home! Salaried pay is weekly whether you had miles or not! Six holidays (Memorial Day, Independence Day, Labor Day, Thanksgiving, Christmas and New Years) are guaranteed home time, plus an extra two weeks paid time off between Christmas to New Years.
Looking for Great Pay and Benefits?
Our lead drivers earn $110,000+ per year through our Salary + Bonus packages.
If you have a Class A CDL with three years or more good driving history and significant household or piano moving experience, you can begin earning $80,000 per year (paid weekly) plus mileage and move bonuses (monthly). Your first trip will be with a current crew leader who will determine your skill level and train you in handling your paperwork along with moving/padding methods. Once on your own, bonuses begin based on miles traveled and pianos moved.
If you have a Class A CDL with little experience, driver/helper positions pay $60,000 per year (paid weekly). Driver training is based on your ability and performance. You will work with a crew leader until they feel you are ready to advance. Bonuses are available as your ability increases.
If you have a Class A CDL permit or can get one in 30 days, helper positions pay $36,000 - $42,000 per year. Training for your CDL is available at no charge to eligible and worthy helpers.
All employees enjoy paid health insurance benefits after 90 days of employment. Our savings plan pays 5% on any amount you wish to save. We also offer Simple IRA plans and enrollment into dental and vision programs.
The Company has many properties around the country where housing may be available. Bring yourself or your family to our Daytona Beach, FL location for a fun getaway (beach, jet skis, bike week, racing) or our Utah hub for wintery fun (skiing, sightseeing). We have properties in CA, UT, MO, GA, PA, FL.
Ready to get Started?
Fill out the on-line application. If you have any questions, call me. I'd like to talk with you.
Russell L. Vitt
President/General Manager
888-418-1596 ext 103
314-568-6887 cell