Home
/
About
/
Why Modern Piano?
THE TOP 5 QUESTIONS TO ASK YOUR LONG DISTANCE PIANO MOVER

Will you be using local or 3rd party movers?
Modern Piano Moving does not use local or 3rd party movers. Our crews are full-time employees, professionally trained, and covered by liability and workers compensation insurance.
Are your trucks climate controlled?
Our trucks are set up with a reefer system similar to food trucks. We are continuously controlling the climate. Heating, cooling, and humidity levels are based on Steinway recommendations.
Are your trucks specifically designed to move pianos?
From custom cargo control, air-ride suspension and lift-gates, to insulated truck bodies, you can be assured your piano will be safe and sound.
How many times will my piano change equipment?
There is never a need to change equipment because we handle 100% of the move. Your piano will arrive on the same equipment we placed it on at the pickup.
Can I insure my piano at the current market value or is it covered as contents of a truck?
We cover each piano individually with no deductible. We provide a standard coverage for each piano based on its size. You may customize that coverage to suit the current market value of your piano.

MODERN PIANO IS STATE OF THE ART
NO LOCAL MOVERS NECESSARY! WE ARE LICENSED TO PARK IN RESIDENTIAL AREAS IN ALL OF THE LOWER 48 STATES. ONE MOVER – NO EQUIPMENT CHANGES – DELIVERED TO YOUR HOME
FAIR WAGES AND FULL BENEFITS KEEP THE BEST OF THE BEST!
Our knowledgeable Sales staff is available to assist you Monday – Friday from 8:00 AM to 5:00 PM (CST) and Saturday 8:00 AM to 12:00 PM.
Our crews are full-time, professional piano movers. They drive the trucks, move pianos, and provide top-notch customer service.
An in-house dispatch is continuously monitoring the crews and planning for future trips.
OUR TRUCKS ARE LUXURY ACCOMMODATIONS FOR YOUR PIANO
Climate Control - Custom Cargo Control - Air-Ride Suspension - Hydraulic Lift Gates
Interstate ID MC #240153 / USDOT #454870

Reefer System = Full-Time Climate Control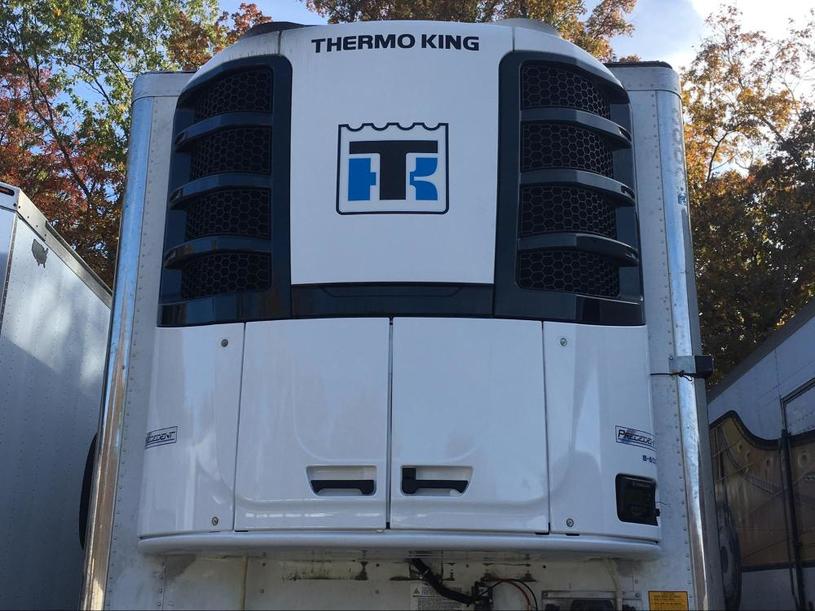 Hydraulic Lift Gates
OUR EQUIPMENT – PROTECTING YOUR INSTRUMENT AND YOUR PROPERTY
All-terrain and reinforced in our shop before they're used for your move. Our dollies feature six 9" air filled tires. The center axle is set 1" lower to offer a 360° turning radius allowing us to negotiate corners in virtually any home. The tires won't pick up dirt or debris making them excellent for use on hard flooring.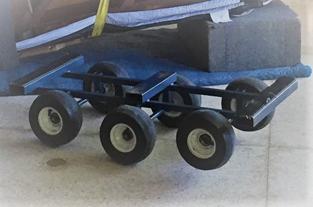 THE SAFETY OF YOUR PIANO IS PRIORITY #1!
We employ a full-time Master Craftsman to make our own piano boards and reinforce all of our dollies.
Using a solid piece of wood instead of two shorter pieces, provides more stability and less chance of breakage.

CLICK HERE TO READ ABOUT OUR WOODSHOP
African Mahogany wood provides the best combination of strength and flexibility, always put together with wood glue and decking screws.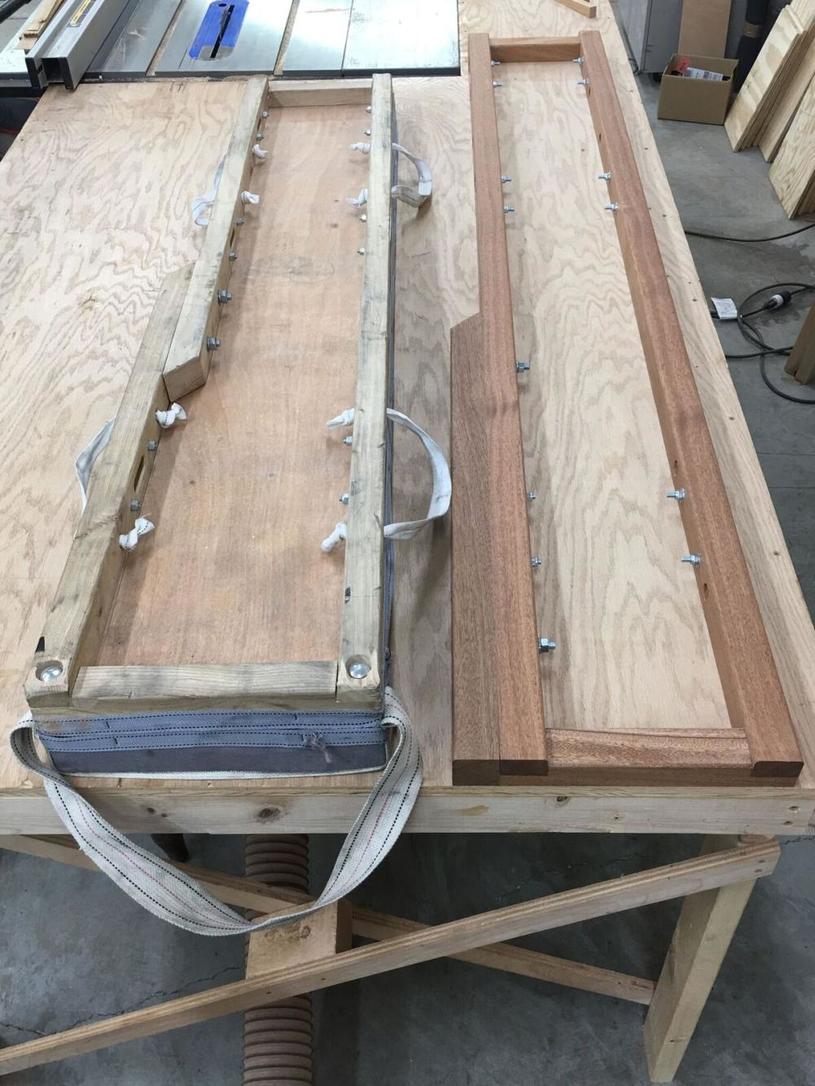 Their Board (Left) vs Our Board (Right)
LOTS OF PIANO PADDING! EACH PART OF YOUR PIANO WILL BE CAREFULLY WRAPPED IN SEVERAL LAYERS OF PADDING. NO NEED TO WORRY ABOUT SCRATCHES.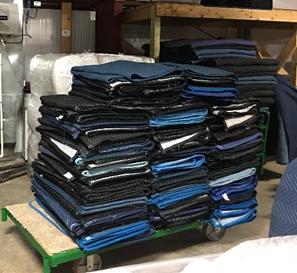 Getting ready for the road!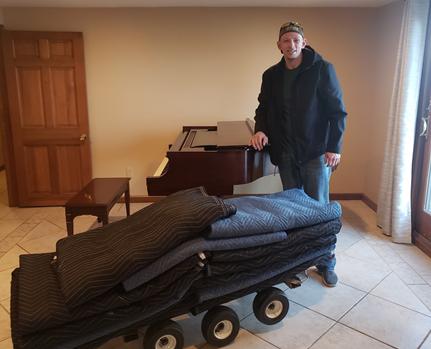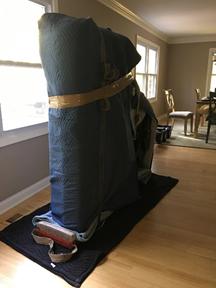 Using piano pads to protect flooring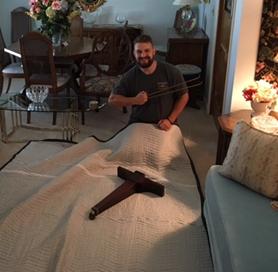 Enough padding for one piano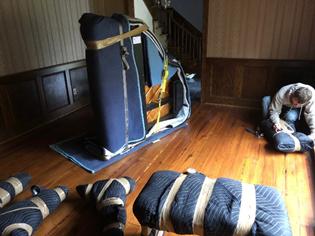 Each part is individually wrapped for complete protection!
INSURANCE AND VALUATION
Modern Piano Moving is fully insured and all of our crews are covered under workers compensation insurance.
Every piano is covered, individually, according to the current market value. Our affordable coverage is only $10 per each $1,000 of value.

STORAGE - CLEAN, SECURE, CLIMATE CONTROLLED
Electronic security including fire and smoke protection is hard wired and monitored 24 hours a day by a central station. We also run 24-hour video surveillance.

Your piano will never be wrapped in plastic or shrink wrap! Climate control works best when there is air flow. Using plastic wraps can trap moisture and cause warping.

Storage in Missouri

Storage in Florida