Items Available For Sale
Protect your floor with a set of caster cups specifically designed for grand pianos and uprights of all sizes. We even now carry dual caster versions that traditional caster cups cannot accommodate! Prevent scratching on hardwood floors and carpet damage from your heavy piano. Each caster cup is handmade in-house by a professional woodworker and stained by hand. The felt on the bottom protects your floors and will actually slide if slight adjustments need to be made.
Available in: White, Satin Black, Gloss Black, Cherry, Mahogany, Brown, Dark Brown, Satin Walnut, Gloss Walnut and Gloss Dark Red.
Caster cups are sold for $75 per set ($5 shipping charge if mailed)
Order them by sending an email with your caster type (grand, upright or dual caster) and your preferred color along with a mailing address to: castercups@modernpiano.com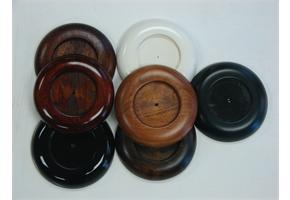 Chickering Baby Grand (call for pricing)
Approximately 5' in length with a beautiful light brown finish. In great mechanical condition. Keys are all original. No major scratches on finish.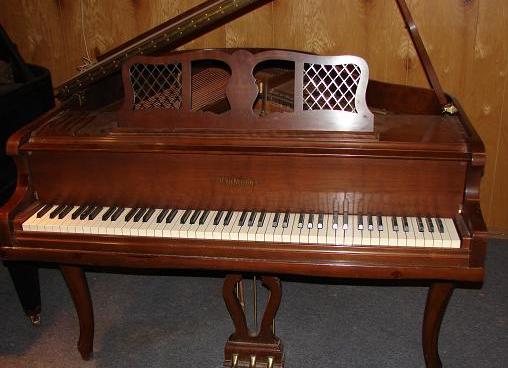 Austin Weight (call for pricing)
Finish is new and i excellent condition. Beautiful blonde oak color. Carefully crafted with gorgeous symmetry.