Home
/
Blog
/
Blog
/
How to Restore Yellow Piano Keys
Tue, Jun 12, 2018 at 11:05AM
---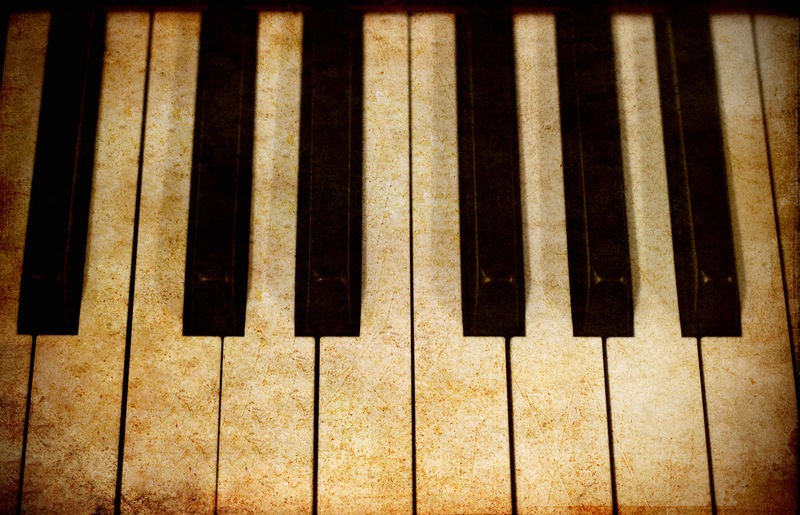 Whether your piano features ivory or plastic keys, over time they can become yellow and/or faded. Many players accept this as simply part of owning a piano. However, you don't have to "deal with" unsightly keys.
Some piano owners are hesitant to clean the instrument for fear that harsh chemicals will damage the delicate hardware and inner workings of the piano. While this is true to an extent, there are ways that you can safely clean your piano and restore keys back to their original glory. Here's how:
Determine Key Type
While not difficult, it's essential that you properly determine the type of keys on your piano: ivory or plastic. This will dictate the type of cleaning method you'll use.
When cleaning ivory, it's paramount to avoid any harsh chemicals, as well as cleaning solutions of liquid or soap. Instead, use a very fine steel wood pad and apply gentle "elbow grease." It's important that the scour pad is marked 'very fine.' Another option is a white vinyl eraser.
For plastic keys, it's okay to use a gentle cleaning solution. For most pianos, regular dish soap and a washcloth will do the trick. Be advised, however, that if you have an electric piano, any liquid (even water) should be avoided, as this can damage the electrical components inside. In that scenario, it's best to use a damp sponge or chemically-treated wipe such as Magic Eraser.
For both key types, it's important to focus on one key at a time. Avoid wide sweeping motions. Also, if you have any doubts about performing cleaning on your own, it's best to consult with a trusted professional before going forward with the task.
Consider Leaving Keys Alone
While this may seem out of place in an article about piano key cleaning, it's important to note that some owners choose not to whiten keys. These individuals believe that yellow keys demonstrate the age and value of the instrument. Should you ever choose to sell your piano, collectors assert that being able to show and prove authenticity plays a major role in the price you can ask.
That stated, the decision for whether or not to clean comes down to individual preference. Particularly when yellow keys affect your desire to play or display the instrument, it's wise to employ proper cleaning measures so you can get back to fully enjoying your piano.
Regular Use and Maintenance
Whatever method you decide on (including professional service), it's important to make cleaning a regular occurrence. This will help keep your piano looking its best.
When people learn how to properly clean yellow keys, showing off the instrument becomes a priority. If you have a piano in storage, now's a great time to move, clean, tune, and get back to playing and enjoying the pleasant music this instrument provides.
The first step is to contact skilled and reputable Florida piano movers who can safely and efficiently transport your piano anywhere in the country. At Modern Piano Moving, we can even arrange for select international piano shipping. Many people are pleasantly surprised to realize that their piano moving cost is much less than they had expected.
Since 1935, we've been the go-to resource for piano shipping. A 24/7 operation, our warehouses are climate-controlled and monitored. Our crews take the utmost care with your piano, ensuring it will arrive in the same condition in which it was picked up.
Browse the customer reviews on our website to witness first-hand accounts from satisfied customers. Then, contact us today to schedule a date for the efficient and convenient transport of your piano.
---
Bookmark & Share
---
User Comments
Be the first to comment on this post below!