Home
/
Blog
/
Blog
/
Easy Pop Songs to Play on the Piano
Fri, Jul 21, 2017 at 12:05PM
---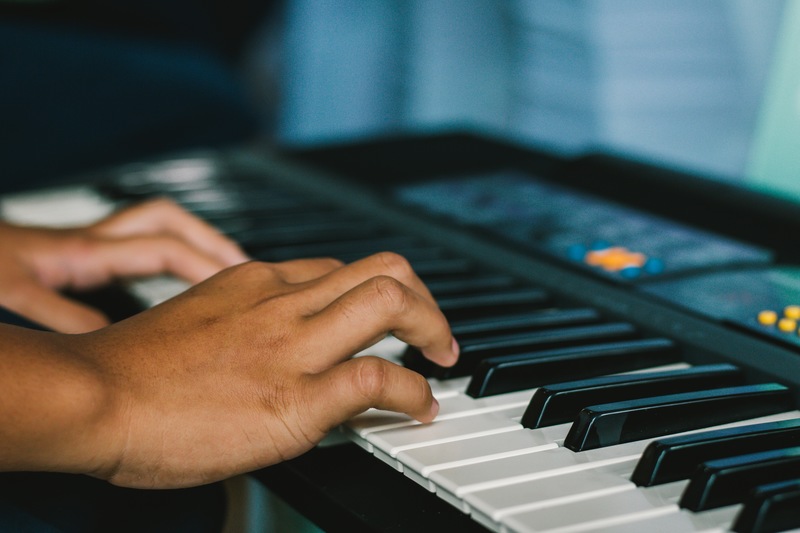 Doesn't it always seem more fun to learn the songs you hear on the radio?
These suggested pop songs below are easy and fun to play on the piano. Take a look below to see if you recognize any.
Billie Jean by Michael Jackson
This is a fun song to learn, especially if you're older and can appreciate the legacy of Mr. Jackson.
This song requires both hands, but it's not difficult. Using just two basslines and two-chord sections, you'll be able to play the verses and choruses! Talk about impressing people.
All About That Bass by Meghan Trainor
We know this one is going to be a hit for the kids. The reason this song is so easy is that the progression repeats nonstop during the entire song. You can start out by using your left hand for the bassline, get that down, and then move on to your right hand. You don't have to go too fast, it's all about practice and patience.
Stay With Me by Sam Smith
Who doesn't love Sam Smith? If you haven't had the chance to hear any of his songs yet, take a listen and you'll be surprised how soothing his songs are.
This song, in particular, is nice and modest as there are only three chords with the same rhythm for the entire song. It won't take you long to grab on and run away with it.
Thinking Out Loud by Ed Sheeran
This is a great song the whole family can sing along too. Its soft, and an easy listening piece. The chords loop around through the entire composition so once you get the pattern down, it's not hard to play away!
Once you have the original down pat, you can always take it to the next level and try re-harmonizing the chords, or do different variations to make the song sound more dramatic, anything to add some more dynamic.
All of these songs are great for entertaining during a party, challenging friends, or just taking an afternoon to yourself on a rainy day. Modern Piano has many affiliate partners who are trusted professionals that can help teach you songs, tune your piano, or just provide some advice. Anything you need when it comes to piano playing or moving can be found on our website. Have fun!
---
Bookmark & Share
---
User Comments
Be the first to comment on this post below!