Home
/
Blog
/
Blog
/
How Heavy Is A Grand Piano?
Wed, Apr 05, 2017 at 4:13PM
---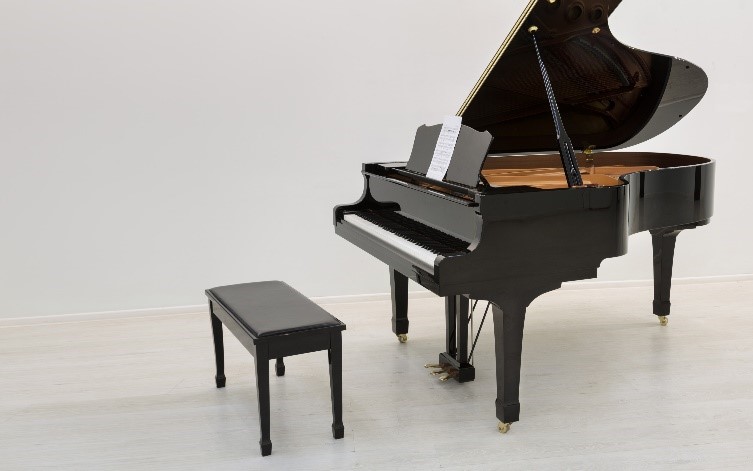 Beauty. Grandeur. A rich, enchanting sound that can fill up any room it's placed in.
Grand pianos are designed with a variety of features that make them so prized among musicians—of course, with all those features, comes the need for an instrument big enough to house them all!
In today's blog, we will be exploring the weight breakdowns for some of the most common kinds of grand pianos (as well as a few reasons why opting for a professional move might save you time, money, and sore muscles!). Take a look.
How the grand piano earned its name
The Oxford Dictionary defines something "grand" as "denoting the largest or most important item of its kind." When it comes to the prized grand piano, this description is more than fitting! Concert grand pianos can reach more than 1,000 pounds (that's half a ton, or a quarter of the weight of your car!). "Parlor" or living room grands are slightly smaller, but still weigh in at more than 600 or 700 pounds. When it comes to your baby grand piano—the smallest of the family—you're still dealing with a sizeable instrument that can weigh more than 500 pounds.
Your grand piano might just be the biggest piece of "furniture" in your home. Even enormous, high-tech refrigerators will rarely climb past 300 or so pounds. Today's smart, flat-screen TVs are large but thin and light—with most weighing below 50 pounds—while your three-seater sofa will typically weigh below 300. Your grand piano is built with quality—not portability—in mind, so it takes careful equipment to move it safely.
Shape matters, too
Of course, the shape of a grand piano also adds to its difficulty in moving. With a large soundboard that extends far beyond the playing area, your instrument is asymmetrical and, as a result, tough to balance between two, three, or even four inexperienced movers on their own.
Different types and qualities of wood can also impact the weight of your piano. And, it all depends on the brand. For instance, some brands, such as Bösendorfer or Fazioli, or some older pianos, can sometimes be heavier than a standard Steinway. As you can see, there are many factors that affect the weight of your piano.
The effects of heavy lifting
We all know the basic moving rules—lift with your legs, not with your back—but even these smart tips can't always help you move something as large as the grand piano. Moving can be tricky enough, so don't worry about taking a toll on your muscles during the process. Our equipment can help handle even the heaviest of grands, so that you can focus on the other elements of your big move.
Let Modern Piano do the heavy lifting! We have the tools and expertise needed to get your grand piano—no matter how heavy—to your next destination.
---
Bookmark & Share
---
User Comments
Be the first to comment on this post below!