Home
/
Blog
/
Blog
/
How to Choose the Best Piano for New Players
Thu, Jul 14, 2022 at 12:50PM
---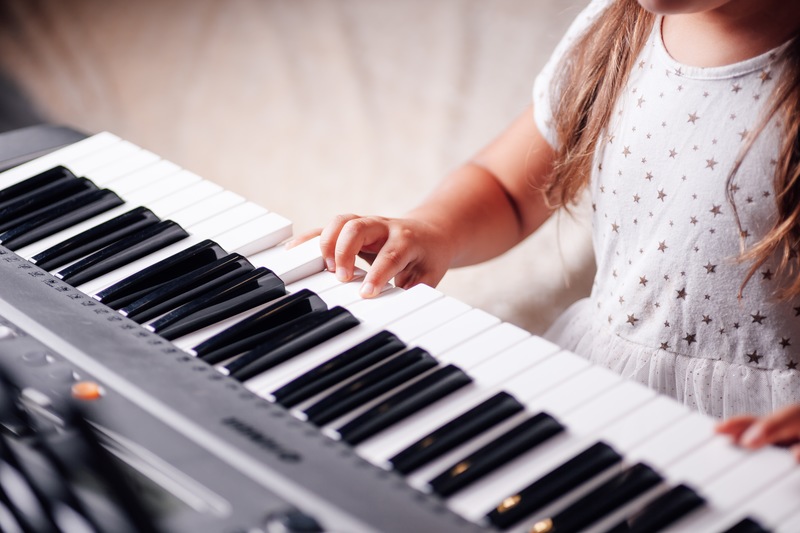 Learning to play the piano is an exciting and challenging journey. While many new players begin taking lessons outside the home, they still need a piano of their own so they can practice. For those new to the piano world, it can be difficult to know how to select the right option.
There are a lot of decisions to make, from the model and the price point to which piano moving company you choose. Here are a few tips for choosing the best piano for new players.
Consider a Used Piano
New piano players are often tempted to purchase a brand-new piano, but that often isn't necessary. Even under average conditions, a piano can last 50 years. Consider purchasing a used piano from a former player or a family who no longer needs it.
You can have the piano inspected to make sure of your purchase before taking it home. Investing in a used piano is often less expensive and it will work just as well as a brand-new model.
Decide on Keys
When choosing a piano for a new player, know how many keys you are looking for. While standard pianos have 88 keys, digital pianos and keyboards can also come with 72 or 66 keys.
While a lot of music can be played on any keyboard, some music requires all 88 keys — particularly classical music. If you are a new piano player and not interested in classical play, you'll likely be just fine with 66 keys.
Consider the Future
When you are new to playing the piano, it can be difficult to determine right away what your piano future will look like. But this is an important consideration when purchasing a new piano.
If you are an adult who wants to play casually, there's no need to invest in an expensive, classic keyboard.
However, if you are purchasing for a new youth player who plans on taking lessons for years, more of an investment may be warranted. Remember, you can always start out with an affordable option and upgrade down the road.
Consult an Expert
When choosing a piano, the best thing you can do is take your time and consult the help of an expert. Most piano stores will have staff who are knowledgeable and more than happy to help you with a recommendation.
Piano experts have years of experience that they can leverage to help you determine what works best for you. They will usually let you try out various models. If you are new to piano, there's no replacement for the recommendation of an expert.
After Your Purchase, Hire a Piano Moving Company
With the excitement of a new piano, it can be easy to overlook the details, like moving the piano to its new location. Experienced Spokane piano movers are your best bet to ensure your new purchase gets to its destination unharmed.
The last thing you want is to spend time selecting a piano that's right for you only to have it damaged during the move. Don't take any chances with your new piano — hire a piano moving company.
---
Bookmark & Share
---
User Comments
Be the first to comment on this post below!