Home
/
Blog
/
Blog
/
How To Encourage Children to Learn the Piano
Wed, Feb 02, 2022 at 9:00AM
---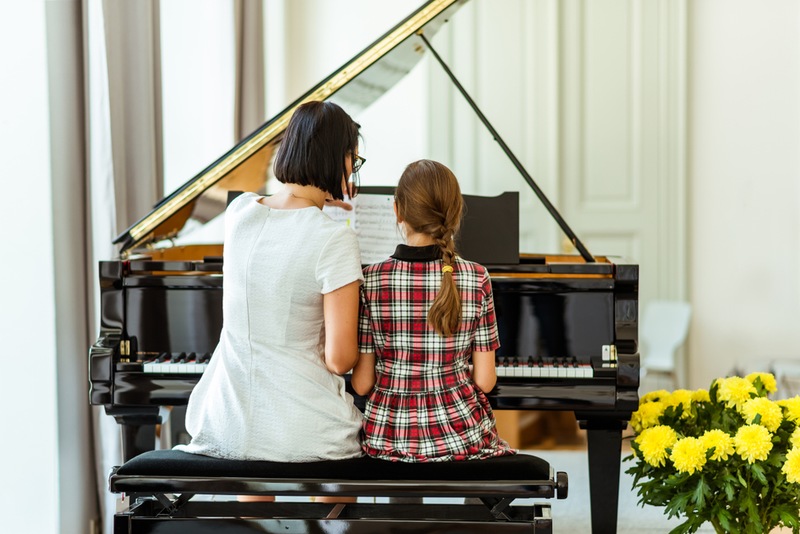 Introducing children to musical instruments at a young age has plenty of benefits that go a long way in shaping their overall personality and growth. Children who grow up learning musical instruments develop multiple skills such as paying attention to detail, learning discipline, fine motor skills, sharp memory, and hand-eye coordination.
Among one of the most beautiful and popular instruments to learn at an early age is the piano. Learning to play the piano can have very a positive impact on the mental and physical health of children – and if you happen to have this instrument at home, don't delay introducing it to your child!
Start With the Basics
The basics don't necessarily mean teaching your children finger placement and the musical alphabets – it also means explaining to your child the fragility and delicateness of the piano. If you own a piano, it is probably one of your home's most prized possessions and you must work very hard to keep it in top-notch condition. It is therefore essential to teach your child to do the same. Encourage them to explore the instrument but with a gentle touch and to treat it with care and respect.
Make It an Enjoyable Experience
Encourage your child to touch the different keys and develop a listening ear to understand the various notes and tunes that come from the piano. Teach them the proper posture for sitting down to play and let them watch you play whenever they are around. Forcing them to learn the piano will only make things stressful and feel no different from school lessons.
You can use the help of various online resources to help them learn to play easy tunes and songs and if you feel you have sparked an interest, take it further by hiring a piano teacher for them. A professional teacher will have a proper approach to teaching young children how to read and play music. Set aside time every few days for them to practice by themselves and if they enjoy an audience, give them your attention, and encourage their progress.
Keep Them Engaged
The only way to master playing an instrument is through constant practice. Although your child may get frustrated at the beginning if they aren't getting the hang of it, keeping things light and enjoyable will motivate them to keep trying. Keep practice sessions short in the beginning but remain regular. The reptation of hand movements and patterns is an important part of learning the piano and once your child learns to play a few songs or tunes by themselves, they will feel encouraged to accomplish even more!
At Modern Piano, your trusted team of Denver piano movers understands how valuable your instrument is and the proper care and protection it requires to remain in pristine condition. Whether you plan to move it to a different part of your home or to a location across the country, our team of professionals is there to ensure no harm comes to your piano during the process. Contact us today and we'd be happy to help with all your piano transport needs.
---
Bookmark & Share
---
User Comments
Be the first to comment on this post below!