Home
/
Blog
/
Blog
/
Does Your Piano Need A Humidity Control Device?
Mon, Jun 13, 2022 at 9:00AM
---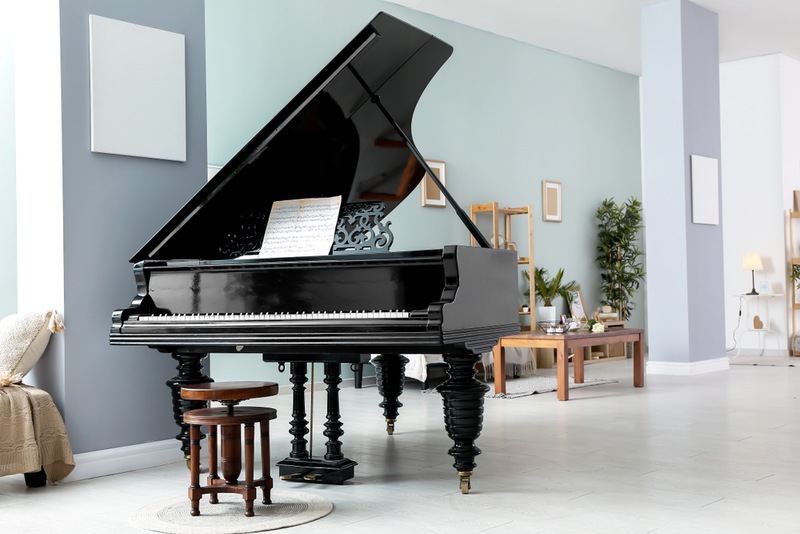 One of the most important steps in caring for your piano is ensuring that the temperature and humidity levels around it remain balanced. For your instrument to continue playing well and looking grand, it is crucial to protect it from the negative impacts of humidity. Humidity levels that are too high or too low or those that keep fluctuating, can cause a lot of damage to your piano.
What does humidity do to your piano?
When the humidity is high, the wood in your piano expands because of absorbing moisture. When the humidity decreases, the wood releases all that moisture and shrinks. These changes cause the various components of your piano to get adversely affected and bring about changes in its pitch and also compromise the tone of your piano.
Fluctuations in humidity can also crack soundboards and weaken the glue joints that hold your piano together. Repairing such damages can become quite costly for any piano owner and to avoid them, it's important to consider the placement of your piano and monitor the humidity levels around it.
What are the ideal conditions for a piano?
A temperature of around 70 degrees Fahrenheit with a balanced humidity level of 45% is ideal for your piano's wellbeing. Due to certain parts of the country facing extreme weather changes during the different seasons of the year, sometimes maintaining this temperature and humidity level in your home can be challenging.
How do Humidity Control Devices for piano work?
For piano owners who find it hard to maintain a stable humidity level in their home or live in conditions where humidity can get quite extreme, humidity control devices can prove quite helpful.
A piano humidity control system is a device that is placed within a piano and maintains humidity levels at 42-45% relative humidity around the year. The device stays hidden inside your piano and runs quietly and remains easy to manage and care for. It is known to work more effectively than a humidifier or dehumidifier placed outside your piano and can protect your instrument from potential damage and instability.
Before you decide to install one, however, you need to make sure if there are any other measures you could take around your home to control the humidity levels. You also need to check if your piano's manufacturer recommends such a device and if it will have any effect on the warranty on your piano.
Maintaining humidity levels while moving your piano
Monitoring and maintaining humidity levels in your home is still within your control but what happens when you need to move your piano across the country or even just to a location near your current one? Many piano owners worry that transporting their piano during a move may damage its components and have an adverse impact on its overall condition. With professional piano movers like Modern Piano Moving, this is something you don't really need to worry about.
Modern Piano Moving takes great pride in the decades of successful transportation it has conducted for pianos all over the country. Our trucks are climate-controlled, and humidity levels are maintained appropriately so that your piano remains safe and sound during the move. If you are planning to move and require your piano transported to a new location, you don't need to think twice with Modern Piano Moving as we can assure you, your beloved instrument will be delivered to you in the exact same condition it was picked up in. Call us now to learn more about country-wide piano moving services.
---
Bookmark & Share
---
User Comments
Be the first to comment on this post below!