Home
/
Blog
/
Blog
/
Signs It's Time for a Piano Tune-Up
Sat, Apr 21, 2018 at 9:55AM
---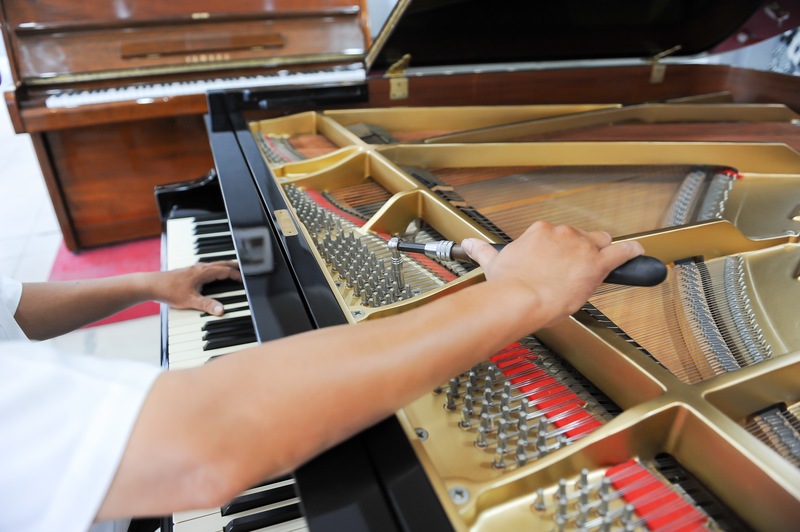 As with many things, proper care and maintenance of your piano prolongs the life of the instrument and helps produce a rich and full sound. Still, it can be difficult to know when your piano requires a tune-up.
As a general rule of thumb, many people schedule at least once yearly checkups. While that's a start (and sufficient for many owners), there are times when the instrument will require further attention. Since there are many working parts in a piano, the potential for problem increases.
Luckily, there are tell-tale signs that your piano might need a tune-up. Here are a few of the most popular:
1) Odd or Unpleasant Sound
A quality piano correctly played should produce a pleasing and calming sound full of harmony and grace. One of the best ways to determine if your instrument needs a tune-up is to closely listen to the music produced. If the notes sound sharp or flat, the piano likely needs to be adjusted.
In music, dissonance (clashing notes) is sometimes intentionally created. However, consistently sour sounds signal the need for strings to be tightened. This will help produce the ideal vibration sequence, which translates to a more harmonious and full sound.
There are also times when specific keys are affected. Especially when playing chords, it's essential that all keys work together to produce a strong output. If even one note is off, it can alter the entire music profile.
2) Mechanical Issues
There are many telling aspects of a properly-maintained piano. Of the most important are mechanical considerations. For instance, piano keys are designed to "rebound" quickly after being struck. If you notice keys that are slow to return to their resting position, this could require a tune-up.
Just as with people, pianos are also affected by the aging process. Older materials used in piano construction must be replaced on occasion to ensure proper function and durability of the instrument.
To that end, it's wise to visually inspect your piano from time to time. Doing so will uncover stressed or broken strings, housing cracks, chipped keys, and more. Reaching out to a professional to have this preventative maintenance addressed will help you avoid a scenario where existing issues can get worse.
3) Recent Environmental Changes
Humidity affects more than personal comfort. Since most pianos feature a large amount of wood, they're easily impacted by fluctuations in air flow and climate. When the wood in a piano expands, the strings are pulled tighter, which produces an overall sound profile of sharpness.
In addition, if you recently had a piano moving company relocate your instrument, it's a good idea to have a professional service technician help bring the instrument back to optimal function. It's easy to alter the delicate parts inside your piano, even when treated with the utmost care.
Modern Piano Moving is proud to be the nation's trusted and reliable leader. Our piano delivery service has been touted by customers across the country and globe, and our skilled and professional staff are glad to receive accolades from the many satisfied individuals with whom we've had the pleasure of working.
Browse our website for more information about the services we offer, and then contact us today to schedule an appointment for your piano move.
---
Bookmark & Share
---
User Comments
Be the first to comment on this post below!