Home
/
Blog
/
Blog
/
5 Misconceptions About Moving a Piano Long-Distance
Mon, Aug 22, 2022 at 12:13PM
---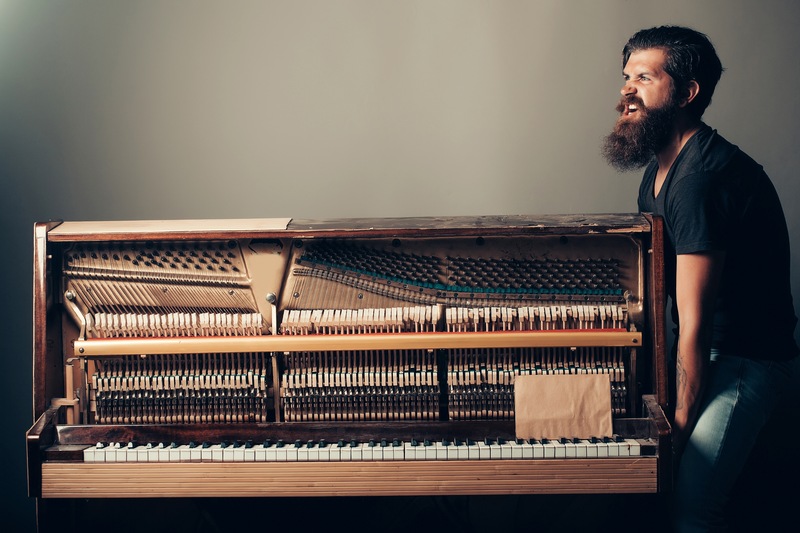 There are many reasons why you might need to move a piano long-distance. Maybe you and your family are moving to a new home in a new state many miles away, or you want to transport your family piano to another family member that could use it.
Whatever your reason for moving your piano across the country, there are a few common misconceptions people tend to have about what it takes to successfully transport this type of instrument long-distance.
Our helpful team at Modern Piano wants to ensure you don't make the mistakes we've seen many of our clients make in the past.
Mistakes Cross-Country Piano Movers Don't Want You to Make
If you're jumping into a long-distance piano move, take a moment to pause and look over these five common misconceptions that people have about cross-country piano movers. If you relate to any of these, don't worry! We're here to provide important information and put you on the path to successfully moving your piano.
1. One Person Can Safely Move a Piano
Allowing one person to move any heavy item can be dangerous for both the person and the object, and a piano is no exception. Additionally, pianos are extremely heavy and have very delicate internal mechanisms that can be easily damaged during transportation.
At Modern Piano, we provide a two-man team for every job, no matter the piano type or the difficulty of the move. We prioritize the safety of our movers and the care of your precious instrument.
2. Piano Moving Is Quick and Easy
If you're planning a cross-country move, how your piano will be transported may not be the top concern in your mind. However, such a large and delicate item needs careful planning and consideration if you want to keep it in optimal condition during the move as well as after it.
Plus, if you have an unusual or difficult piano moving situation, your piano moving company will need to be able to strategize to make the move as smooth and seamless as possible.
3. All Piano Movers Across the Country Are the Same
We'd love to say that all piano moving companies are completely trustworthy and get the job done right, but unfortunately, this is simply not the case.
That's why you should always do some in-depth research on the piano movers you're considering working with to make sure they'll have your best interests (and your piano's best interests) in mind. Read reviews and get a free quote to make sure the price is right for your service.
4. Any Moving Company Can Move a Piano
A great moving company can be a crucial part of any cross-country move, but standard movers are not trained in the specific skill of transporting pianos.
To ensure that your instrument will be moved carefully and kept safe from damage, you should hire a specialized piano mover in addition to your standard movers.
5. Pianos Are Easy to Repair When Damaged
Pianos are expensive instruments that can be extremely difficult to repair when damaged, depending on the issue. That's why the smartest plan of action is to hire expert piano movers to avoid damage during your long-distance move in the first place.
Trust High-Quality Piano Movers for Your Cross-Country Transport
We get it — misconceptions happen! Now that you have more knowledge about what it takes to move a piano with piano movers cross-country, you understand why working with a piano moving company is so important to keep your instrument safe during your next big move.
---
Bookmark & Share
---
User Comments
Be the first to comment on this post below!