Home
/
Blog
/
Blog
/
Why Students Quit Piano Lessons (and How You Can Stop the Trend)
Fri, May 03, 2019 at 7:40AM
---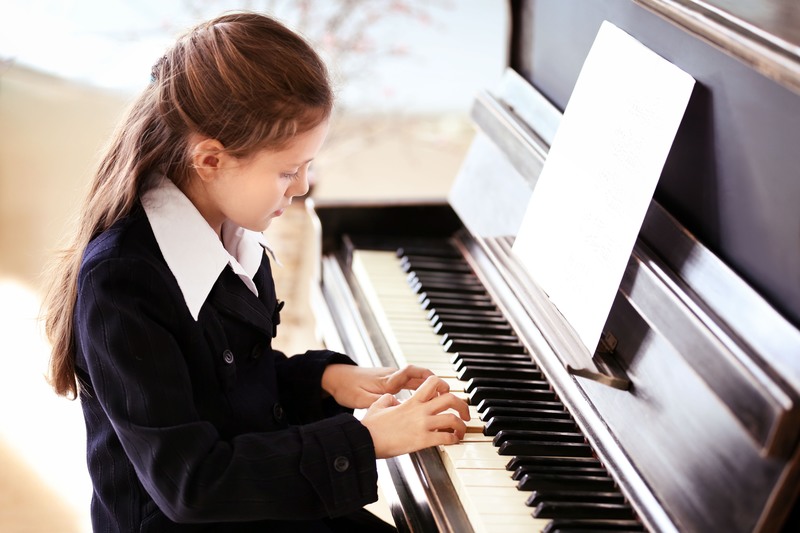 More students and parents/guardians today are embracing the major benefits of learning how to play a musical instrument. In fact, psychologists assert that youth involved with musical performance are better focused, more productive, and even happier than their contemporaries who don't play instruments.
Unfortunately, there are sobering statistics that a large percentage of students who begin music lessons quit within just a few years. There are many reasons why this could be the case. Thankfully, there are ways you can prevent disinterest from happening to your student. Use this advice to recognize the signs, and what you can do to keep your student stay involved in and reaping the benefits of piano lessons.
Lack of Motivation
Think back to when you were a child. There were likely chores and tasks that you simply didn't look forward to and might have even dreaded. How were you able to overcome your fears and reservations? Many students today simply need a little "push" to get started with piano lessons. That's when it's wise to think of ways you can spark a fire under your student, so they'll rekindle their passion for playing music.
For example, you might devise a sort of reward system that recognizes the accomplishments of kids and teens. Or, you could think of ways to make the approach to playing music less daunting and more fun. Your specific plan of action will be tailored to the unique desires and requirements of your student.
As you plan, remember that a reliable piano delivery service can transport a high-quality instrument to your door in no time. Often, simply having a piano nearby is enough to motivate students to start and continue with lessons.
Lack of Encouragement
On the other hand, your student may be focused on learning and getting better at piano, but could feel that they don't have the encouragement they need to move forward. This could be due to a mismatch with their music teacher, hectic schedules, or any variety of other factors.
As a responsible parent or guardian, it makes sense that you want what's best for your student. While you gauge their interest and capacity levels as they pertain to playing piano, remember that many times the key to encouragement lies in providing the very best tools possible.
For example, when you partner with trusted and reputable piano movers in Colorado Springs, you can have an instrument transported across the country. Not only does this show your commitment to your student's musical education, but it provides kids and teens with tangible proof that you're dedicated to their overall development.
Lack of Practice and Dedication
There's a reason why "practice makes perfect" is one of the best known clichés around. The fact is that to get good at anything, regular attention must be focused on the task at hand. In the case of mastering the piano, music teachers say students should be spending at least an hour, two or three times a week learning scales, chords, and songs.
Sometimes, your student might be logging the appropriate study time, but something else is lacking. That could be an inadequate master of technique, attempting to play complex pieces that result in frustration, and other factors.
Thankfully, there are ways to give your student a pep talk, and reenergize their interest in playing the piano. One of those is to work with Florida piano movers who can deliver a high-quality instrument to your home or another location.
Lack of Reliable Access to an Instrument
To that end, the root cause of students quitting (or wanting to quit) piano lessons is often simply a lack of access to a piano where they feel comfortable. This is especially true when traveling to the piano's location is cumbersome and complicated. Luckily, that's a problem that's easily remedied.
Since 1935, we've delighted countless piano enthusiasts by transporting pianos across the nation. International shipments can also be arranged. Well known as premier piano movers in Nashville, our trucks are specifically-designed for moving pianos. Our full-time staff members are skilled in the care and consideration needed to transport these majestic instruments. In addition, our trucks and warehouses are climate-controlled and security-monitored around the clock, so you know your piano is always safe and protected.
As you research the specifics of moving a baby grand piano, keep in mind the Philadelphia piano moving company with a stellar track record of success. Browse our website to read authentic reviews from actual customers. Then, contact us today to schedule a piano move of your own.
---
Bookmark & Share
---
User Comments
Be the first to comment on this post below!