Home
/
Blog
/
Blog
/
How Weather Affects Your Piano
Wed, May 01, 2019 at 7:35AM
---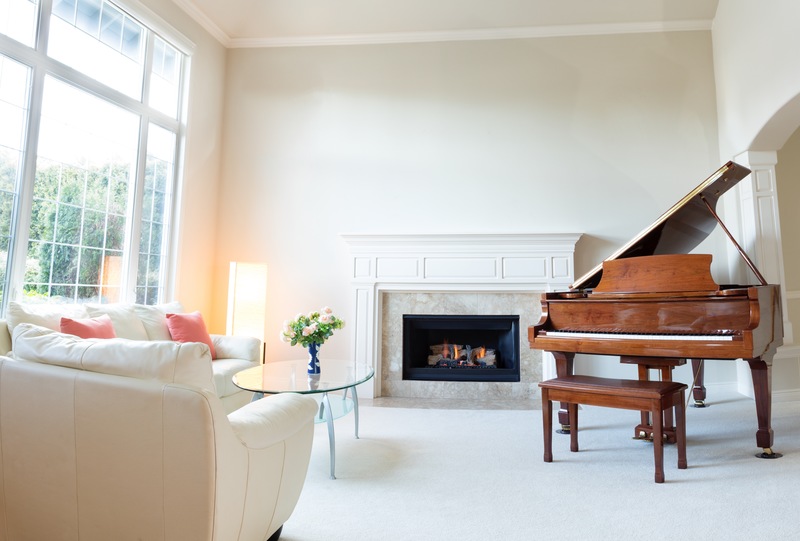 With proper care and maintenance, your piano can easily provide decades of enjoyment to you and your loved ones. Still, weather conditions often wreak havoc on instruments left to the elements. Thankfully, there are ways you can prevent damage and potentially-costly repairs to your piano.
For instance, if you have a piano in a far-off region, it's a good idea to take steps for transport to your current location. Piano movers' prices today are very competitive and affordable to most any budget.
By having your piano close by, you can keep a close watch on its day-to-day condition. In addition, there are other considerations to keep in mind when it comes to the long-term health of your piano. Here are a few of the most popular:
Seasonal Changes
Even if you live in an area of the country with a relatively-consistent temperature year-round, there are subtle seasonal changes that could affect your piano. While they may not even be noticeable to you, the delicate inner workings of the instrument are susceptible to even the slightest change in temperature and humidity.
To combat humidity fluctuations inside your home, you can use air conditioning or heating, depending on the time of year. You might also choose to place a dehumidifier when necessary. Remember to schedule regular tuning and maintenance.
In addition, if you'll be transporting your piano to an area with a different climate, you should select movers who keep the safety and integrity of the instrument in mind. Through the years, we've become well known as trusted and dependable California piano movers who care. In addition, our climate-controlled trucks and warehouses ensure your piano won't face major swings in temperature and humidity en route to its final destination.
Humidity
While temperature plays a role in the ongoing well-being of your piano, humidity is often the biggest concern when it comes to long-term maintenance and performance. That's because even small changes in humidity can cause damage and disrepair. That includes warped wood, rusted piano strings, and more.
For these reasons and more, it's best to keep your piano out of direct sunlight. Try to select a room for your piano that doesn't have many windows. If the room has a fireplace, it's a good idea not to use it while the piano is nearby.
When it comes to time to transport your piano to another location, be sure to team with Houston piano movers who treat the instrument with utmost care and respect. At Modern Piano Moving, our trucks are specifically-designed for transporting pianos. Our warehouses are climate-controlled and security-monitored around the clock. That means your piano will always arrive in the same condition as when it left.
Transportation and Storage
In fact, through the years we've built a solid reputation as premier piano movers in Indianapolis. We ship to and from locations across the lower 48 United States. International shipments can also be arranged.
When most people consider how to move a piano, they're tempted to go with a company featuring the lowest price. This isn't always the best option. Especially when it comes to pianos, consideration for care of the instrument during transport is essential.
Since our trucks and warehouses are climate controlled, you get the peace of mind that your piano isn't subject to swings in temperature and humidity. Not only does this benefit your piano, but it saves you money in repairs and tuning costs once the instrument arrives at its destination. Contact us today with any questions you may have, and to get started on your upcoming piano move.
---
Bookmark & Share
---
User Comments
Be the first to comment on this post below!