Home
/
Blog
/
Blog
/
4 Ideas to Make Your Piano Room the Best in the House
Wed, May 08, 2019 at 7:47AM
---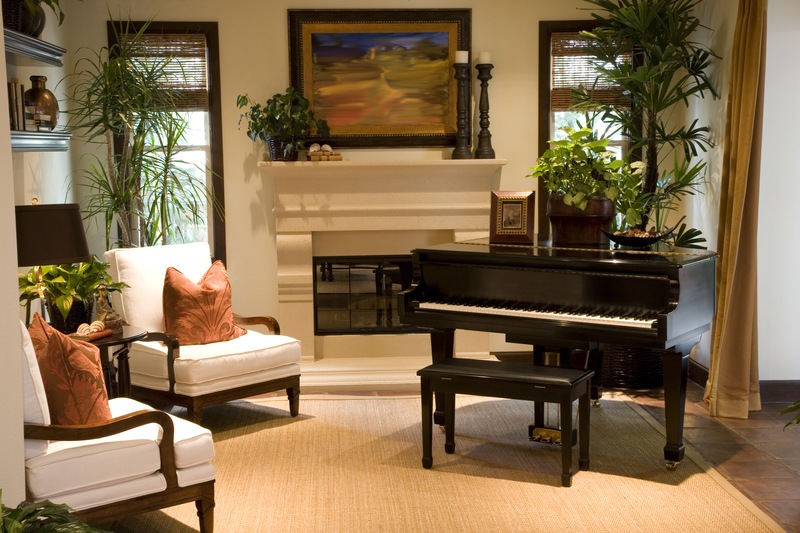 Even in an age of tight schedules and digital recording, nothing quite compares to the timeless joy of playing and listening to live piano music. Thankfully, it's simple and affordable to have an instrument shipped straight to your door. The first step is to partner with an outstanding piano moving company with a stellar track record of success.
Once you get a piano at your location, the next step is to determine the best placement. This can often be tricky. You want to treat the instrument with the respect it deserves, but you also have to be realistic and make sure it fits into your other lifestyle requirements. Use these suggestions to create a piano room you can be proud of, and that will soon become the focal point of your home.
1) Use Free Space
Many homeowners want to place a piano inside their residences, but aren't entirely sure of just where to start. The fact is that your flex room could be the ideal spot for a piano. Best of all, with a little creativity in placement, you could also continue to use this space for other purposes.
Depending on the type of your piano, it can be positioned close to the wall, near doorways, or other areas where the instrument won't take up much space at all. Plus, when you're wondering the price to move a piano, you might be pleasantly surprised to learn that there are many options to have a high-quality instrument shipped straight to your door.
2) Design for Your Piano's Style
To that end, you should also consider the room type where you want to place your piano. For instance, upright pianos are a great fit for smaller rooms, while larger rooms lend well to grand pianos.
Then there are listening considerations. If the piano room will typically only feature one or two people, your options will be different than if you'll be hosting small recitals or entertaining friends and neighbors. Whatever sizing options you're working with, it's essential to contact cross-country piano movers who will always treat your piano with the utmost care and consideration.
3) Choose the Ideal Location
Aesthetics aside, there are a few considerations to keep in mind that will ensure your piano is in top shape for years to come. That includes finding a space with consistent temperature and humidity. The delicate inner workings of your piano are very sensitive to even the slightest change in climate conditions.
For example, some people opt to place the instrument in a basement or secluded area of the house, so as to minimize potential disturbance. The trouble is, these rooms often feature higher humidity levels, which over time can damage your piano.
If you've found the ideal location but have yet to secure an actual instrument, it's good to know that trusted and dependable Steinway piano movers can deliver straight to your door in no time at all.
4) Decorate Around the Instrument
As mentioned, you'll enjoy thinking of the best placement for your piano, and then reaping all the benefits that go along with playing and listening to live music. Keep in mind that most experts agree objects shouldn't be placed directly on the piano itself. This could alter the sound produced by the instrument.
It's also wise to keep the area directly around your piano free of clutter, including furniture and décor. Make sure you've considered the traffic flow in your piano room. Now you can choose curtains, artwork, and other decorations that perfectly complement your piano.
All that's left is to get a high-quality piano delivered to your location. Achieving that goal is easy when you work with experts in piano shipping. Since 1935, we've built a solid reputation as the best resource for New York piano moving. We ship to and from the lower 48 United States. International shipments can also be arranged. Contact us today to learn more about our process, and how you can have a piano delivered straight to your location.
---
Bookmark & Share
---
User Comments
Be the first to comment on this post below!