Home
/
Blog
/
Blog
/
What Causes Piano Keys to Stick?
Fri, Nov 30, 2018 at 3:15PM
---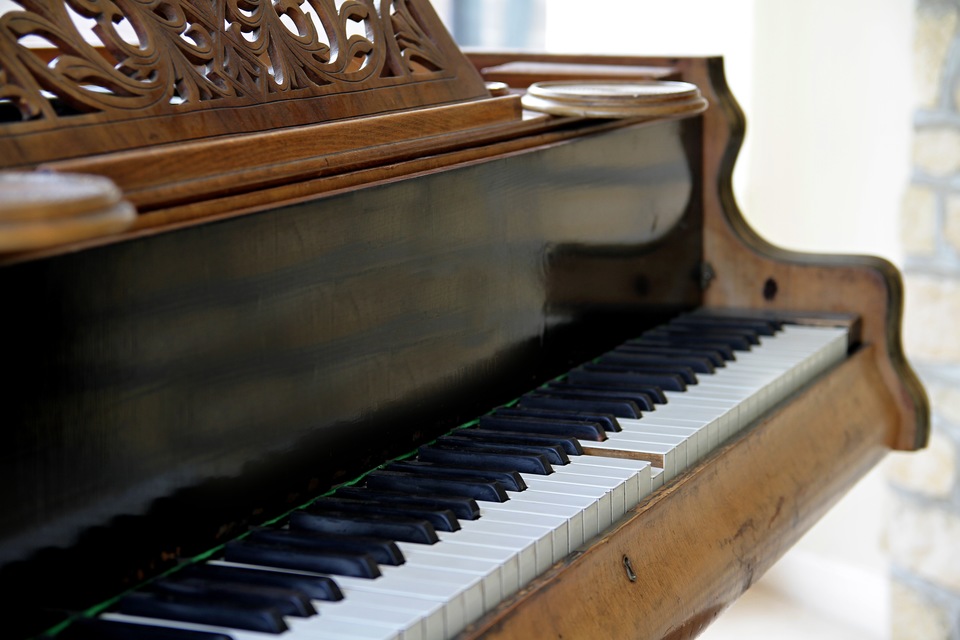 You're all set for a pleasant musical moment when suddenly you realize that one or more keys are sticking on your piano. Nothing's more frustrating than having to cut short a rehearsal/performance, or have to improvise around a faulty instrument.
The good news is that you don't have to live with sticking piano keys. Instead, there are many ways to diagnose and repair this problem once and for all. The process starts by understanding the most common causes. Get started on a long-term resolution to the issue with this advice.
Need for Cleaning
Often overlooked (especially when not in use), pianos require weekly attention to remain in top shape. That includes regular cleaning. When dust, dirt, and debris get in and around your piano, all sorts of complications could arise. From sticking keys, to corroded strings, warped frames, and more, your piano requires careful attention to remain in great condition throughout the year.
The good news is that cleaning is something you can do yourself. Just make sure not to get excessive water in or around the instrument. For cleaning, use canned air.
Cleaning becomes even more important after piano shipping. While your piano mover takes extreme care and caution in the transport and storage of your instrument, it's always wise to dust your piano once it reaches its final placement in your location.
Required Repairs
Over time, piano keys have a tendency to warp. This causes them to rub against each other. That can damage keys and cause them to malfunction. Warping also occurs on keyslip rails. This is the small piece of wood just in front of the keys. Other common causes include broken keys, objects inside the piano, technical malfunction, and more.
Before attempting to fix any piano issues, it's wise to contact a skilled and qualified technician who can diagnose exactly what's causing your sticking keys issue. This professional may also notice other complications with your instrument. In addition, when it's time to relocate your piano (even just across town), it's best to partner with Florida piano movers well-versed with shipping and storing this majestic instrument.
Rough Use
Sometimes, children and youth become overly enthusiastic when playing the piano. In other situations, young people attempt to re-create the latest rock songs, and inadvertently subject the instrument to uncommon rough play. There will also be moments where (whether intentionally or not), debris and foreign objects become wedged between keys and inside the piano.
Other times, people inexperienced with moving a piano made careless decisions that damaged your instrument. Luckily, this last scenario can easily be avoided by teaming with New York piano movers who care. Since 1935, Modern Piano Moving has safely and responsibly transported and stored pianos across the county, and even internationally. This attention to detail has gained us a solid track record of success.
Improper Handling
As mentioned, it's important not to trust just anyone with moving your piano. Many people have heard rumors or speculation about piano moving cost. They think it's out of budget or otherwise unrealistic to hire a professional piano moving company. In fact, the process is straight-forward and affordable. Over the years, we've worked with countless piano enthusiasts across the country and even overseas. Now, we'd be honored to earn your business.
For more than 80 years, Modern Piano Moving has been a leader in piano shipping. Our trucks are specifically-designed to transport pianos, our friendly and qualified full-time staff members are experts at piano moving, and our warehouses are climate-controlled and security-monitored around the clock. All this adds up to the respectful treatment that your piano deserves.
That's partly how we've built a solid reputation as premier piano movers near Indianapolis and throughout the country. In addition, our unmatched commitment to stand-out positive customer experiences has earned us repeat business from the satisfied folks with whom we've had the pleasure of doing business. Contact us today to plan and prepare for your upcoming piano move.
---
Bookmark & Share
---
User Comments
Be the first to comment on this post below!