Home
/
Blog
/
Blog
/
How to Prepare for Your Piano Move
Fri, Nov 30, 2018 at 3:10PM
---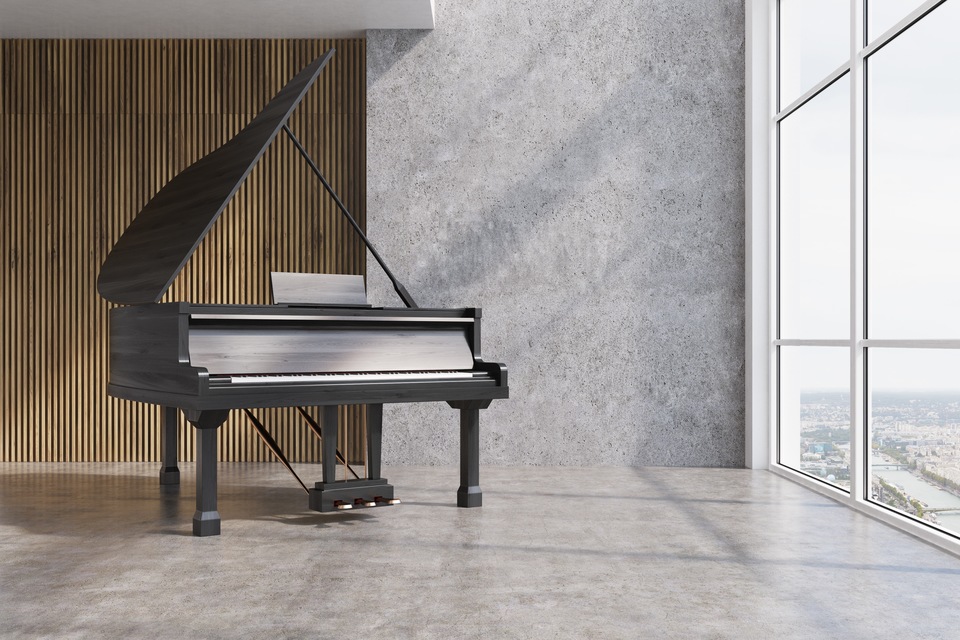 Despite the impressive size, your piano is a delicate instrument full of intricate mechanisms. Even the slightest disturbance can affect its overall sound quality and longevity. That's why it's essential to take the necessary care and precaution when moving this majestic instrument. Whether you're re-organizing a room or working with cross-country piano movers as part of a larger relocation, there are certain considerations to keep in mind.
For starters, it's important that you never try moving a piano yourself. Similarly, hiring a friend or inexperienced mover to transport your piano could result in major complications and damage. Instead, you want and deserve a piano moving company with a solid track record of success. Here's how to ensure a smooth and safe move for your piano.
Set the Stage
As mentioned, shipping a piano is a major undertaking not to be taken lightly. That stated, there's a lot of confusion surrounding this service. Some people think transporting and storing a piano is out of their price range or otherwise very complicated. In fact, the process is straight-forward and affordable. Plus, when you work with a trusted and reputable firm well-versed with piano shipping, your specific needs and requirements are always honored.
Start by discussing details with your mover, including:
type, size, dimensions, and weight of your piano
time and date of your move
existing loose parts and/or damage
other specific instructions
While not required, clearing a path to your piano will make the process go smoother and more timely. Try to remove any personal items on or around the piano, including music books/sheet music, framed photos, flower vases, art and décor, and more. If your piano keyboard has a lid, it's also a good idea to close and lock it.
Whenever possible, it's also helpful to communicate the intended home placement of your piano after transport. Sometimes you'll need to store the instrument for a while. The process is easy when you work with a piano moving company with a dedicated warehouse that's climate-controlled and security-monitored around the clock.
Understand the Benefits
Some people get overwhelmed or frustrated when it comes time to move a piano. They might think it's not worth the effort, or that any movers can perform the job well. The problem with those concepts is that you could be setting yourself and your piano up for major troubles down the line. Most movers aren't skilled in transporting pianos. Others make hasty and careless mistakes that could easily result in damage and irreversible harm. Why take the risk?
By contrast, when you work with highly-skilled and qualified Phoenix piano movers, you get the peace of mind your move will be performed with the utmost care and respect for this delicate and elegant instrument. At Modern Piano Moving, we take pride in our consistently-stellar track record of safe and reliable piano transport and storage. It's a large part of how we've remained a thriving and trustworthy business for more than 80 years.
Schedule Post-Move Specifics
Once your piano is placed in its new location (or after the instrument has been in storage for some time), it's important to team with a qualified piano technician who can help you properly tune and prepare the piano for playing. While extreme care and caution are a priority in moving your piano, natural settling of strings is normal.
It's also a good idea to find a spot in your location where the piano will be free from extreme fluctuations in light, temperature, humidity, and other harsh conditions. Your friendly and knowledgeable piano mover can also offer valuable insight and advice.
Partner with the Experts
As mentioned, you can't trust your piano to just anyone. Instead, you need and deserve professional piano movers who care. Since 1935, Modern Piano Movers has carefully and safely transported pianos for people across the country, and even internationally. Whether you're a seasoned professional (like Lady Gaga or Elton John), or a causal player who simply enjoys the unmatched sound and feel of a fine piano, you'll receive the same respect and outstanding customer service for which we've become known.
Well-respected as stellar Steinway piano movers, we can transport all makes and sizes of pianos. Our warehouses are climate-controlled and monitored by security 24/7. That's peace of mind you just won't get anywhere else. Contact us today with all your questions. Then, let us help you plan for your upcoming piano move.
---
Bookmark & Share
---
User Comments
Be the first to comment on this post below!