Home
/
Blog
/
Blog
/
Tis the Season: Learn These 6 Easy Piano Christmas Carols
Mon, Nov 14, 2022 at 9:00AM
---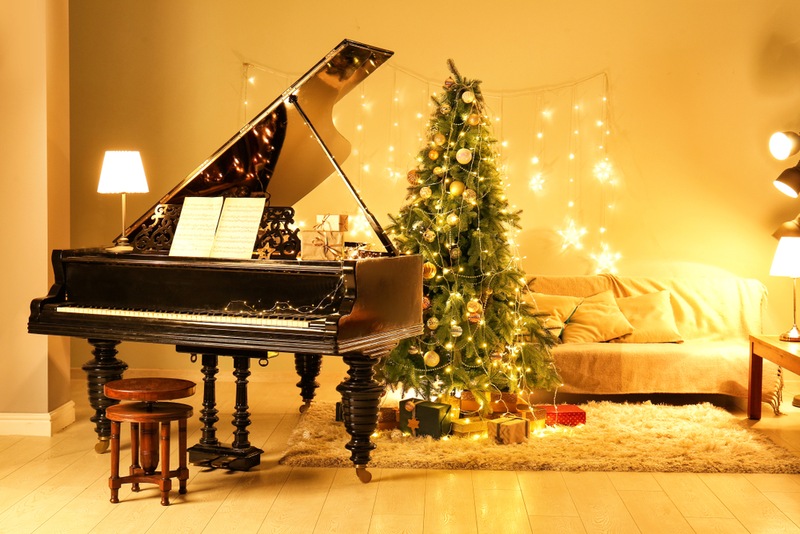 Some of the most beloved songs of all time are Christmas carols. Hundreds of carols written 150 or even 300 years ago still get a room full of people singing along. Many of these amazing songs are older than recorded music itself, and yet they can still be heard ringing out from holiday celebrations every year.
If you want to take part in this special holiday tradition with your family, one of the best ways to do it is on the piano. There are a ton of different arrangements available to you for free, and many of them are made to be simple and easy to play without sacrificing any of the timeless beauty these Christmas carols share.
1. O Christmas Tree
Originally known as "O Tannenbaum," this Christmas classic is around 200 years old, having first been published in 1824 by German composer Ernst Anschütz. Its roots stretch far back as it was based on a Silesian folk song hundreds of years older. The melody is a simple one that everybody knows, but the tune allows for more complexity if you'd like.
2. Hark! The Herald Angels Sing
One of the most recognizable Christmas carols of them all is also one of the oldest. "Hark! The Herald Angels Sing" is an English tune with lyrics based on Luke 2:14. It's been around since 1739 but has evolved a bit over the years as it became the sublime Christmas carol we know today. One of the reasons it has endured so long is its elegant simplicity, which makes it a great piano piece.
3. Silent Night
This Christmas classic was written by Austrian composer Franz Xaver Gruber, with lyrics by Joseph Mohr in 1818. Amazingly, Gruber wrote the music to Mohr's lyrics on the day of Christmas Eve of 1818 to play it at that evening's mass at the church they both attended.
To think that a song as beloved as "Silent Night" was written on such short notice is incredible. If you think you don't have enough time to learn it this year, remember this fact.
4. Deck the Halls
"Deck the Halls" has mixed origins, with a Welsh melody dating back to the 1500s and lyrics by a Scotsman, Thomas Oliphant, dating back to 1862. One of the best things about this tune is how easy it is to sing along to. They may not know all the lyrics, but everyone knows the fa la la la la part. It's also simple and repetitive (though not boring), which makes it an easy choice for the piano.
5. Jingle Bells
Another repetitive yet far from boring Christmas carol is "Jingle Bells." There's some dispute about exactly when this one was written, but it is known that composer James Lord Pierpont was the one who wrote it in Massachusetts in the mid-1800s. "Jingle Bells" is about as cheerful and merry as any Christmas carol can get, and it's stunningly simple for such a beloved and memorable tune.
6. Joy to the World
If you're looking for a moving piano Christmas song, "Joy to the World'' may very well be the answer. The Psalms-inspired lyrics were written by English hymn writer Isaac Watts in 1719, and composer Lowell Mason arranged the music in 1848. This tune is a triumphant and beautiful one that will no doubt sound fantastic at your holiday celebration.
Have the Piano Movers Get It in Place and Start Practicing
These songs may be simple, but they still require some rehearsing to get just right for your holiday gathering. Make sure your instrument is properly tuned, and if it's not in a great spot for a sing-along, consider having piano movers place it there for you. A festively decorated piano in the center of your celebration will be the source of amazing memories for decades to come.
---
Bookmark & Share
---
User Comments
Be the first to comment on this post below!