Home
/
Blog
/
Blog
/
How To Create and Preserve Musical Family Memories
Thu, Oct 27, 2022 at 9:57AM
---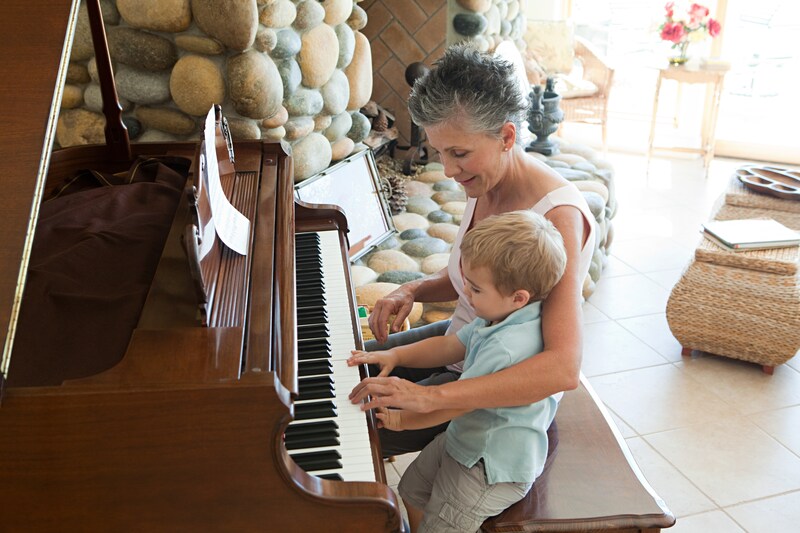 When it comes to family memories, there are so many associated with music made together, played together, and enjoyed together. A lot of these memories are created during holiday season or special occasions where loved ones gather around a beautiful piano in the comfort of their home, singing and dancing together.
A piano that's been in the family can revive a lot more than just memories from the holidays or family celebrations – it can take you down memory lane when you remember yourself as a child taking lessons to learn how to play this precious instrument or perhaps remind you of a time when you were stressed or anxious, and playing this piano helped you and your family relax and unwind.
Memories like those should always be cherished and even if you are planning to relocate or travel, there is no reason why your precious piano can't continue its journey with you.
Short or Long Distance Moving
If a piano is being passed on to you from your parents or anyone else in the family who wishes for you to become its new owner, you may need to have it transported to wherever you are based. Whether your home is just a few blocks down the same neighborhood or whether you live across the country, professional piano movers like Modern Piano Moving can assist you through the whole process and ensure that your precious instrument is handled delicately and reaches its new home without a scratch.
Climate-Controlled Storage
Although you may worry about your piano and all the memories associated with it, being put at risk during relocation, our team at Modern Piano can assure you, it is in completely safe hands. From our expert movers to our climate-controlled trucks, we cover all bases in making sure your piano is safely removed from its current location and secured properly in a climate-controlled truck, which will carry it safely to wherever you want it delivered.
Safety in Transit
Attempting to move or transport a piano on your own poses several risks to your and your instrument's safety both. Because it's a very large and heavy instrument, it is not easy to carry and even if you attempt to with some help, you can hurt yourself if something goes wrong. Too much movement and shaking can also have an impact on the inner components of a piano and you may need to have its parts repaired or replaced. For a piano that's considered a family heirloom, you don't want to take those kind of risks – professional movers would be a much wiser and cost-efficient choice.
Temporary Hold
If you are planning to be away for a while, whether for study, work or just to go explore, and are worried about where your piano will go before you can move it to your new location, we can help keep it safe. Signs of damage caused by various elements of nature and neglect can very quickly start showing on an instrument as fragile and delicate as a piano. If not properly maintained or kept in a humidity and temperature-controlled environment, the wood on your piano as well its other components can get damaged in several ways. At Modern Piano Moving, however, we offer storage facilities across the country where we can keep your piano safely in a climate-controlled setting for a monthly rate. Whenever you are ready to have it transported to your new location, just let us know and we will begin its journey back to you.
Call us now at Modern Piano Moving to learn more about the services we offer, and we'd love to help make sure you create a lot more happy musical memories with your piano in the years to come.
---
Bookmark & Share
---
User Comments
Be the first to comment on this post below!