Home
/
Blog
/
Blog
/
Prolonging the Life of Your Piano
Thu, Sep 06, 2018 at 9:25AM
---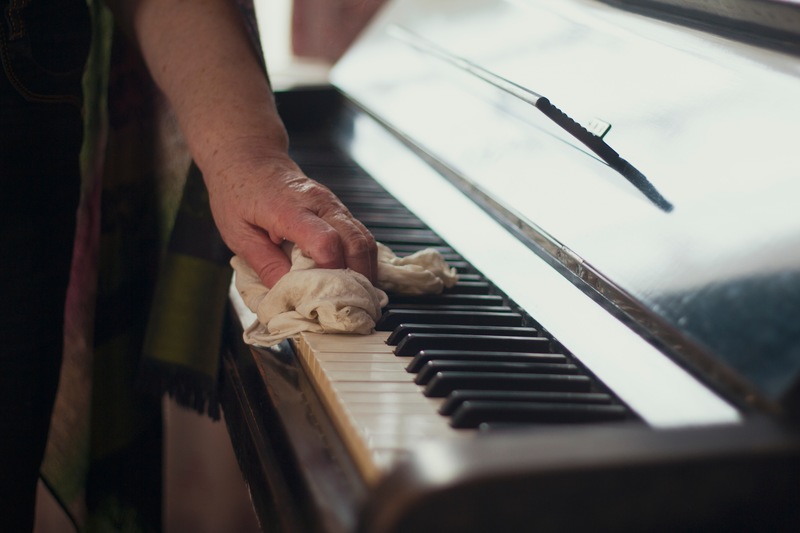 Investing in a high-quality piano is one of the largest purchases you'll ever make. So it's understandable that you want to do everything possible to protect the instrument and prolong its life. Caring for your piano is easy if you follow a few specific guidelines. That includes cleaning, maintenance, and more.
If you have to move or relocate the instrument, it's best to work with a trusted and reputable piano delivery service that will treat your piano with the caution and respect it deserves. Read on to learn more tips about how you can get decades of performance out of your piano.
Be Climate Conscious
Though plastic and other materials are sometimes incorporated, most pianos today are still built using a great deal of authentic wood. As with any natural product, fluctuations in temperature affect how your piano looks and sounds.
For example, people who live in areas prone to high humidity should consider purchasing a dehumidifier. It's also wise to close the piano, particularly at night. Some owners even opt to use string covers to minimize humidity.
By contrast, those folks who live in climates that feature cold temperatures for all or part of the year should take caution that the instrument is consistently "warmed up." Wood and even keys can easily crack if the inside temperature is allowed to plummet.
Clean Carefully and Regularly
As with other surfaces in your home, pianos collect dust and debris as time goes on. It's wise to frequently wipe dirt from the frame and keys using a damp (but not soaked) cloth. Avoid touching the inner workings of your piano. This cleaning can be done as part of regularly scheduled maintenance by a trained professional.
It's also essential to take extreme care when moving a piano to a new location. Try to place the instrument in a location where it can sit undisturbed, and resist the urge to re-decorate. When the time comes to move your piano, consult a firm well-versed with piano moving in the United States and cross-country instrument transport.
Practice Regular Maintenance
It's also important to keep your piano in tune. Contact a qualified professional once or twice a year. If you notice a difference in the sound, it's best to schedule an earlier appointment.
In addition, take care not to allow beverages around your piano. This eliminates the chance for spills. Excessive liquid can easily warp the wood. This causes inconsistent sound and could eventually lead to major repairs down the line.
Occasionally, you should apply polish specially-designed for pianos. Make sure to wash your hands before and after this process, to avoid transferring harmful oils or dirt to the instrument.
Store and Move Responsibly
Contrary to popular belief, not everyone is qualified to move a piano. As discussed, the instrument is very delicate, and excessive jostling or rough treatment could permanently damage your piano. Avoid that scenario by partnering with dependable Steinway piano movers who know how to carefully prepare and transport this majestic instrument.
As you investigate piano movers' prices and the best process for shipping a piano, make sure you've considered all of your options. For instance, Modern Piano Moving offers competitive rates and a straight-forward process that takes the stress and guesswork out of moving your piano.
In fact, we've safely moved pianos to and from locations across the country (and even internationally) for more than 83 years. During that time, we've earned a solid reputation as the premier piano moving company around. Contact us today to get started with your piano move.
---
Bookmark & Share
---
User Comments
Be the first to comment on this post below!