Home
/
Blog
/
Blog
/
Overcoming Common Struggles of Beginner Piano Players
Fri, Aug 17, 2018 at 4:50PM
---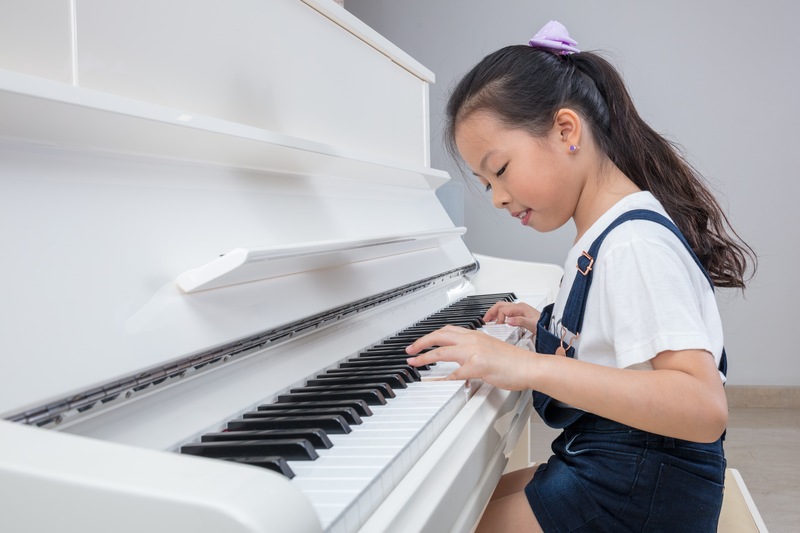 Despite the many benefits (emotional, mental, and physical) of playing and performing music, some students still become frustrated and prematurely quit what could have been a long-lasting and rewarding endeavor. Others might stick with their instrument of choice, but seem to be unable to overcome certain musical obstacles.
Thankfully, it's possible to place piano playing struggles and boundaries behind you and/or your student by applying a few simple strategies. Here's how to get started:
Find Your Style
Some students get so focused on doing things "the right way" that they quickly become overwhelmed or even stressed out. If that sounds like you or your child, it's important to take a breath and re-assess your approach to lessons.
Not everyone learns in the same fashion. This is perfectly acceptable. The trick is to find methods by which to learn and retain information, and then apply those tactics to your piano lessons. Being comfortable around the instrument is key to long-term success. That's why finding what works best for you and/or your student is an essential first step.
In some cases, students might be worried about their piano instructor "dropping" them because of excessive mistakes. This is unlikely to happen. Instead, prompting an open and honest discussion with music teachers can help everyone find a deeper appreciation for and commitment to playing the piano.
Start Small
Another reservation of beginner piano players is the notion that improvement depends on marathon daily practice sessions. While it's true that regular play contributes to retention, there's no need to become flustered or intimidated by arbitrary rules.
When students start to view playing music as a chore, they'll do anything possible to delay or avoid it altogether. You have the power to eliminate the perception of piano time as some daunting or unpleasant task.
Instead, any free moments you and/or your student have for piano playing adds up to combined experience over time. In fact, music teachers say just 15 minutes of practice three or four times a week contributes to greater satisfaction and proficiency.
Embrace Mistakes
You might have heard the expression "practice makes perfect." As mentioned, mistakes are a natural part of playing music. In some cases, these 'errors' can even lead you to a new musical discovery.
In general terms, kids and youth are more accepting of mistakes. For various reasons, adults tend to avoid potential slip-ups. However, getting back into the mindset of a student just starting out could help you return to the basics.
Many people also love the idea of singing and dancing "like nobody's watching." Psychologists maintain that allowing music into your life (both playing and listening) without fear of judgment or miscalculation can have a lasting positive effect on self-esteem, mood/happiness, and overall mental wellbeing.
Bring the Piano to You
For years, there's been a rumor that children learn faster than adults. Researchers have been unable to find conclusive proof to this claim. Meanwhile, scientists have been unable to substantiate the assessment. Simply stated, it's never too late to embrace piano playing.
Those who don't currently own the instrument might be concerned about piano shipping cost. The reality is, there are many affordable options available for safe and expedited transport. In fact, since 1935, we've delighted countless people by moving their pianos across the country and even internationally. The most dependable Chicago piano movers, our trucks are specifically-engineered for this purpose alone. Our warehouses are climate-controlled and security-monitored 24/7.
Don't let limited or no access keep you from achieving your dream of playing the piano. Team with a reputable piano moving company that has a proven track record of success and reliability. Contact us today to learn how simple and affordable it is to transport this majestic instrument right to your door.
---
Bookmark & Share
---
User Comments
Be the first to comment on this post below!