Home
/
Blog
/
Blog
/
Prolong the Life of Your Piano with These 3 Tips
Tue, Jan 18, 2022 at 10:31AM
---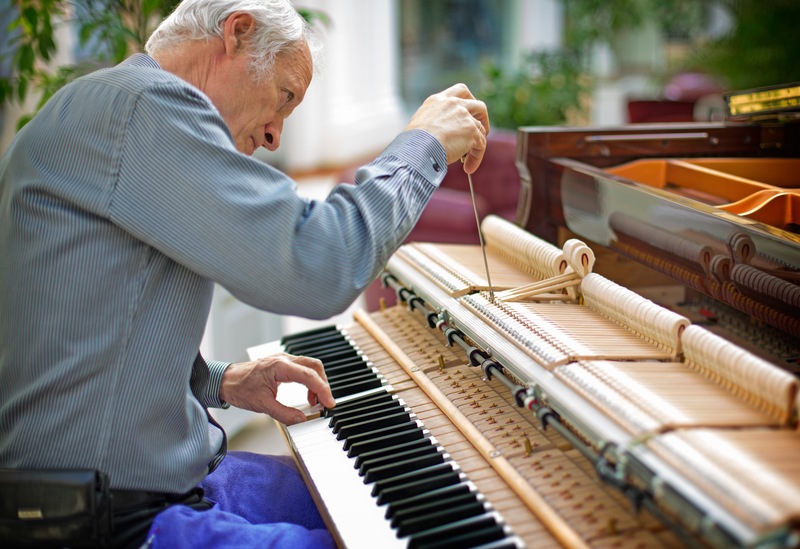 Your piano is more than just an instrument: it's an investment, a work of art, and a bringer of music and joy to your home. When treated with kindness and regular maintenance, pianos can last for years and years.
Keep reading to learn three secrets Denver piano movers use to keep your piano looking and sounding beautiful for a long time to come.
1. Play Your Piano Frequently
The most fun option for increasing the longevity of your instrument is to play it. Playing your piano often will keep the sound consistent and even help it sound better.
This can also help you notice when problems are starting to pop up. Catching these issues early enough can mean avoiding expensive repairs. Aim to practice the piano a few hours a week to help keep it healthy!
For the best sound and playing experience, we recommend having your piano tuned annually. If you ever need to move the instrument, you should have it tuned again to ensure that all of the pitches sound correct.
Also, make sure to keep your piano cleaned and polished so that it looks and sounds its best. Using key oil can help keep your keys more lubricated, which will help them respond when pressed.
2. Store Your Piano Safely
Where you keep your piano can have a significant impact on its health. Keep your piano out of any direct sunlight. Avoid exposing your piano to extreme cold or heat. Older instruments are particularly susceptible to harsher climates and environments and may require additional care.
If you need to store your piano, remember that temperature variations play a vital role in the sound of your piano. A climate-controlled area will keep your instrument safe from any warping, especially if you're storing the piano long-term.
Humidity is also a massive factor in your instrument's overall wellness. Too much moisture can cause the wood to expand. Keep the room where you store your piano in between 45 and 70% humidity at all times.
3. Moving Your Piano with Denver Piano Movers
If it's time to move your piano, you should always hire professional movers to take care of this delicate task. Make sure you're working with a dedicated piano moving company that will ensure your instrument doesn't get damaged.
Hiring piano movers can also keep you from injuring yourself, as pianos are notoriously difficult to move. Save yourself the trouble of trying to move the piano yourself and protect your cherished instrument.
---
Bookmark & Share
---
User Comments
Be the first to comment on this post below!