Home
/
Blog
/
Blog
/
How Long After a Move Should You Tune Your Piano?
Tue, Jan 18, 2022 at 10:38AM
---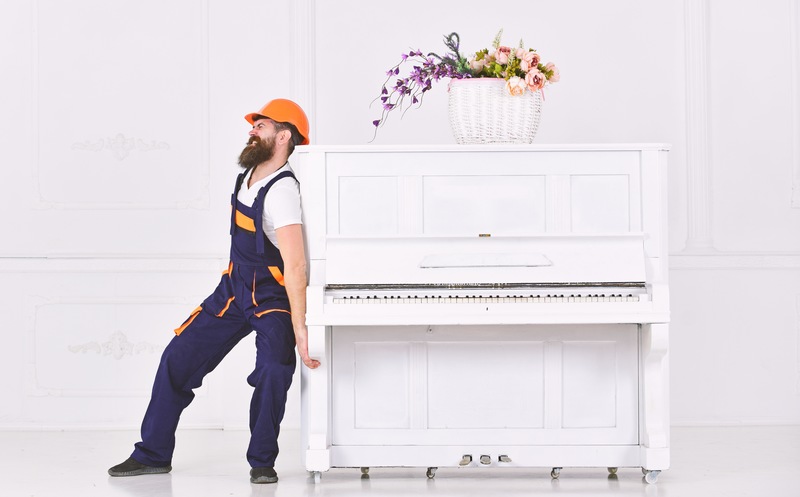 You've done it -- with the help of a reputable piano moving company and some careful consideration, your treasured piano has made it to your new home safe and sound. You can see that it looks as beautiful as ever, but how does it sound?
Moving your piano to a new location also means a new environment for your instrument, bringing with it new challenges. So what are some of the ways to know whether it's time for a tuning?
New Home, New Tone?
If you're used to playing and having your piano tuned, chances are you'll know exactly when something's gone awry. Practiced musicians will often tell by ear if specific keys start to sound sharp or flat. If you aren't sure if a pitch is correct, you can use a tuner or tuning app on your phone to see if the pitch matches the key.
You might also note a metallic or buzzing sound when playing. If you experience any shifts in tone, it's time for your tuning.
The Reality of Moving Your Piano
All pianos will likely have some shifts in sound after a move simply due to the change in climate between your new and old location.
If you don't hire a dedicated piano moving company, unstable humidity during the move can cause the wood to contract and create even more dire tuning problems. A piano can start to go out of tune in just twenty-four hours without proper and intense climate control.
Pianos can even swing wildly within minutes depending on their environment, so regardless of how long or short moving your piano takes, it's essential to have it handled and tuned by a professional.
Making the Right Moves After the Move
Pianos should be tuned regularly, ideally twice a year. However, pianos require another tuning if you've recently moved. We recommend waiting a few weeks to a month after your move before your scheduled tuning. This time will allow the delicate strings to settle and allow your piano to get better acclimated to its new home.
Some pianos might be more sensitive than others to changes, particularly if they're older models. Treat your piano with the love and respect it needs, and start by making sure you mitigate any extra tuning problems by hiring a piano moving company that will go the extra mile for your instrument.
---
Bookmark & Share
---
User Comments
Be the first to comment on this post below!