Home
/
Blog
/
Blog
/
Points To Consider Before Purchasing A Grand Piano
Tue, Dec 20, 2022 at 9:00AM
---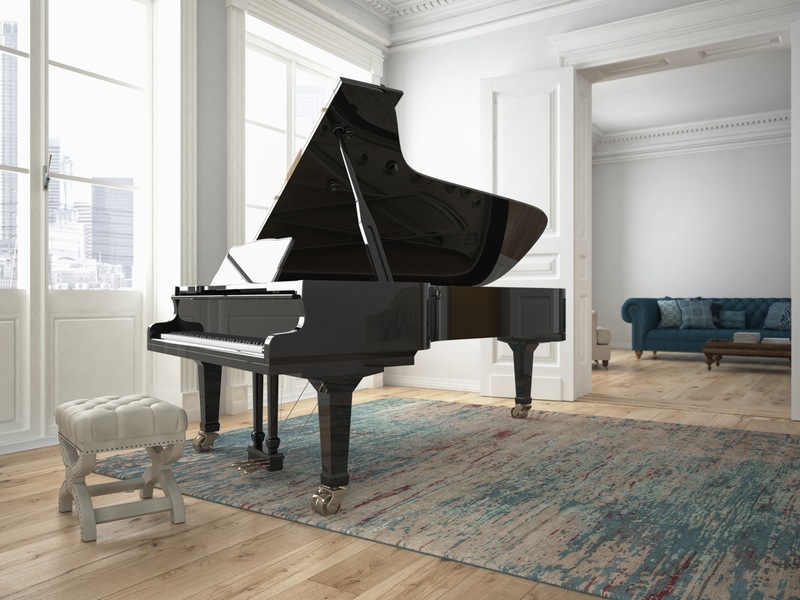 A piano, also known as the king of musical instruments, has the power to enhance the status of any room it is placed in. This elegant piece exudes an aura of grace and class just by its presence.
The mention of this instrument usually conjures an iconic image of an exceptionally handsome black piano against a flowing velvet curtain at a piano solo concert. That piano is what is known as the Grand Piano. The most noble of all pianos that produces the widest range of expression and has the most responsive touch. It is also the most expensive kind of piano that can be bought.
So, is a grand piano right for you? Let's help you decide by breaking down the facts:
What is the difference between an upright piano and grand piano?
Most pianists choose to play on an upright or a grand piano. The difference in both lies in their form and action mechanisms. The larger size of the grand piano means that it has a larger soundboard and longer strings, thus a greater dynamic range than an upright piano. It also allows you to play rapid repetition due to its mechanism.
Because of their contained size, people usually opt for an upright piano for their home, while grand pianos are purchased by serious professionals for performances.
A majestic instrument
There is no doubt that a grand piano produces a well-balanced, uniform sound, giving a vibrant expression to its music. Even a beginner pianist can benefit from starting out on a grand piano, because there is refinement and depth in its sound and incredible responsiveness in its keys. A grand piano also emits a deeper richer tone than other kinds of pianos, producing an overall magnificent experience for both, the pianist and listener.
What about a baby grand piano, which has a smaller casing and a smaller soundboard? It would still produce a better sound than an upright piano. With the hammer using gravity in its mechanism, the touch response is quicker, while its shape allows the sound to resonate throughout the room.
A word of advice
In an ideal world, you would probably not wait a moment to get that grand. However, a lot depends on the kind of space that is available to you. An apartment or a small home may not be large enough to accommodate a grand piano, along with seating space. The larger the instrument, the louder it will be, and that may not be suitable for some kinds of living areas or families.
Also, keep in mind a grand piano is not just an expensive purchase, it costs more to tune than an upright as well. If it suffers any kind of damage, such as a broken string, a cracked soundboard, or a cracked key, it can cost a significant amount to get it repaired.
Whether you own an upright piano or are moving towards buying a grand piano, this instrument makes a true piano lover feel complete. When the circumstance arises that requires moving your piano from one place to another, the smartest decision you can make is to trust Modern Piano Moving for a safe and seamless journey. We can proudly say, with our decades of experience, specialized equipment, climate-controlled transport, and a passion to protect the pianos of the world, that we are the number one choice for piano moving in the country. Call us today for an estimate or any queries you may have, and we will be more than happy to tell you about our services.
---
Bookmark & Share
---
User Comments
Be the first to comment on this post below!