Home
/
Blog
/
Blog
/
Potential Dangers Of Not Hiring Professionals For Your Piano Move
Fri, Dec 23, 2022 at 9:00AM
---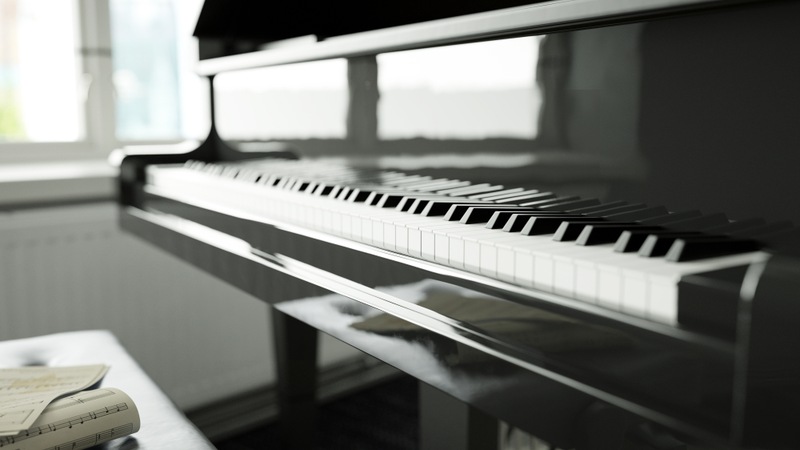 Piano owners, as diverse and varied people as they may be, will agree on one thing for certain; this almost-sublime instrument holds a uniquely special place in their hearts. Whether that has to do with the pleasure it creates within them or the delightful memories they have associated with it, the joy it gives them is irreplaceable.
However, when a situation arises where you must move your piano out of its home to a different one, it's very common for a piano owner to make a wrong decision that could potentially damage this precious instrument. Well-meaning friends or family will offer their services to help you lug your beautiful instrument into just any truck to save you the money that you would have otherwise had to pay to a professional piano moving service.
Before deciding to move your piano yourself, take a minute to walk through all the steps in your mind. We're here to tell you it's not that simple. Here's what can go wrong when choosing to make a decision like that:
Physical injuries
Everyone may be familiar with the advice to bend the knees and lift something heavy with your whole body. But what they may not realize is that a piano's weight, which can go up to 1200 pounds, is not evenly distributed in its body. Even with four people, one lifting each corner of the instrument, there is a very likely chance that it may tip over on one side, smashing fingers, stubbing toes, or forcing a twist in someone's back.
Piano movers are adept at lifting the piano with proper form and maneuvering it with specialized equipment so that it exits the house without harming anyone or anything in the process.
Irreparable damage
After the possibility of a dangerous physical injury, the second-worst thing you can do is damage your piano in a way that it can never sound the same again. A cracked body or broken pedals can cause your beautiful instrument to be unplayable. Other than harming the piano itself, you may also damage the property you are exiting or entering during the move.
Drawing on years of experience moving pianos of all sizes through the tightest corridors, down the narrowest stairs, or across the busiest roads, we at Modern Piano Moving have perfected our own tools to make the process as seamless as possible. From specially constructed piano dollies and ramps to specific piano padding and lifting straps, we have the precise tool for every particular function.
Risky transport
A piano is a delicate instrument. Just imagine its fragility when considering it needs to be at the right temperature and humidity levels to function properly. When transporting a piano from one location to another in the bed of an ordinary moving truck, there is a very real danger that the shakes, bumps, and thuds could damage the keys, strings, or its entire body.
Professional cross-country piano movers Modern Piano Moving have fully licensed and insured trucks that are designed especially for storing and moving pianos over short distances and longer ones as well. Our trucks have climate-controlled features that ensure every piano is housed in the most comfortable environment until it reaches its new home.
When the situation calls for moving your piano, don't underestimate the importance of highly skilled and professional hands taking charge. At Modern Piano Moving, our team of expert piano movers is dedicated to serving the nation's piano owners, because we understand the significance of this instrument in your life. Use the Instant Quote page on our website or call us for any queries you would like answered, and we promise you an extremely satisfactory experience.
---
Bookmark & Share
---
User Comments
Be the first to comment on this post below!