Home
/
Blog
/
Blog
/
Playing Piano by Ear: Top Tips from Your Denver Piano Movers
Wed, Feb 17, 2021 at 11:00AM
---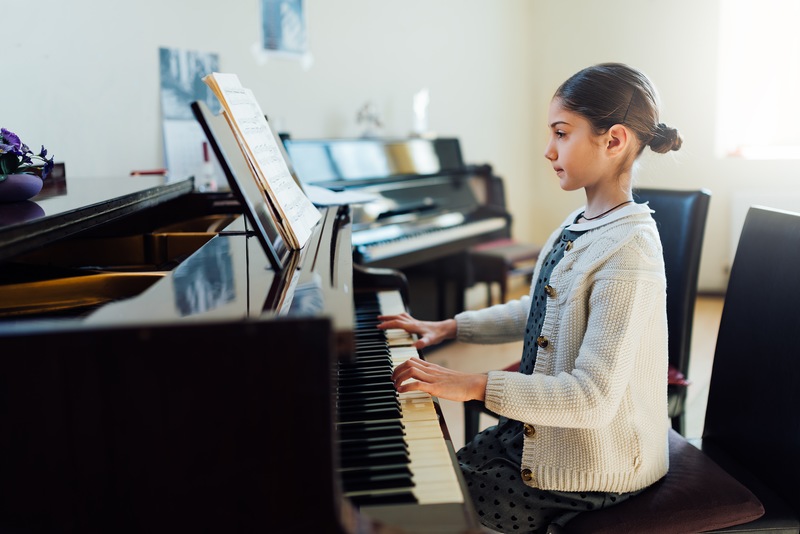 There are so many great books and online resources for learning how to play the piano—but one of the simplest ways might just be to listen! We're talking, of course, about the art of "playing by ear." It's a convenient way for beginners to discover their passion and understanding for the piano, while also being enriching for seasoned players, too. Take a look below to learn more about this versatile, easy-to-try technique.
Play what you know
If you find yourself intimidated or less-than-enthused by classical music, here's a secret: You don't need to play it! There are no rigid rules when it comes to piano practice—and even though we love the work of classical composers, we also know that you can find inspiration in your favorite pop artists of today, too. Start playing by ear by simply listening to music you know and love, then trying to replicate it through a process of trial and error on your piano keys. (You might want to start with simple songs to familiarize yourself with the process—think "Twinkle, Twinkle, Little Star!")
Learn common keys
Next, get to know some of the common keys associated with pop music, such as C major and G major. Knowledge of these keys isn't essential to playing by ear successfully, but it can certainly serve as a sort of "musical shorthand." Once you know the key of your favorite song, and learn to associate it with a specific finger placement, you will more easily be able to replicate it for a wide variety of tunes without prior practice.
"Practice" without practicing
Speaking of practice…
When it comes to playing by ear, you can build your skills simply while listening to music! The only trick is that you should be listening like a musician—so instead of simply enjoying a favorite song for fun, try to pay attention to the melody (often the singing part of the song) and the backing rhythm. By getting to know the nuts and bolts of popular music, you can start recognizing elements that lend themselves to effortless piano playing.
We hope that these ideas help you tackle piano practice from a fresh new perspective! As your go-to Denver piano movers, we here at Modern Piano share your passion for all things musical and wish you luck on your learning journey.
---
Bookmark & Share
---
User Comments
Be the first to comment on this post below!