Home
/
Blog
/
Blog
/
4 Things You Should Know About Long Distance Piano Moving
Wed, Jul 28, 2021 at 5:25PM
---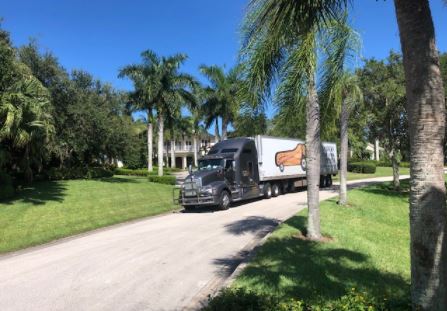 Your piano is one of the largest, most delicate items in your home, so moving it across the state or even the country requires delicate hands and skilled professionals who know what they are doing. Before you hire a Kansas City piano moving company, Las Vegas piano movers, or any other nationwide piano movers based on where you live, here are five things you should know about long distance piano moving.
Don't Just Hire Regular Nationwide Movers
Regular movers are great for moving boxes, furniture, and loading everyday items into a moving truck. But, a piano isn't an everyday item. Some upright pianos might be a bit easier to move and load, but especially if you have a baby grand/grand piano or any kind of antique or family heirloom piano, regular movers will not have the fullest understanding as to where to lift on the piano or where to secure it. Instead, trust in the professionals by bringing in a long distance piano moving company to help.
Coordinate Nationwide Piano Movers With Regular Movers
Let the regular movers know you have Portland piano movers coming over (or piano movers from your hometown). This way they know not to load up the piano (or attempt to load it) and they can accommodate the necessary space for the piano.
With your #1 nationwide piano movers, you'll get a 2-man crew with premier training in all the nuances of piano moving, so you won't have to worry about any of the specifics. We can work around many types of situations, and pride ourselves on our history of successful difficult moves - just take a look at some of our case studies here.
Legs May Be Removed Before the Long Distance Piano Moving
Depending on the piano, the legs may be fully removed. Rolling the instrument will leave a floor scraped up, and the legs can also get in the way and make moving difficult. So, be prepared to have the legs disassembled and then reassembled upon arrival.
Professional Help - Find Boston Piano Movers, Miami Piano Movers, and More
If you're considering a national move, make sure you hire a long distance piano moving company to help with the process. Turn to Modern Piano Moving - your premier resource for long distance piano moving!
---
Bookmark & Share
---
User Comments
Be the first to comment on this post below!