Home
/
Blog
/
Blog
/
New York Piano Movers' Guide to Piano Placement in Small Rooms
Fri, Feb 12, 2021 at 11:00AM
---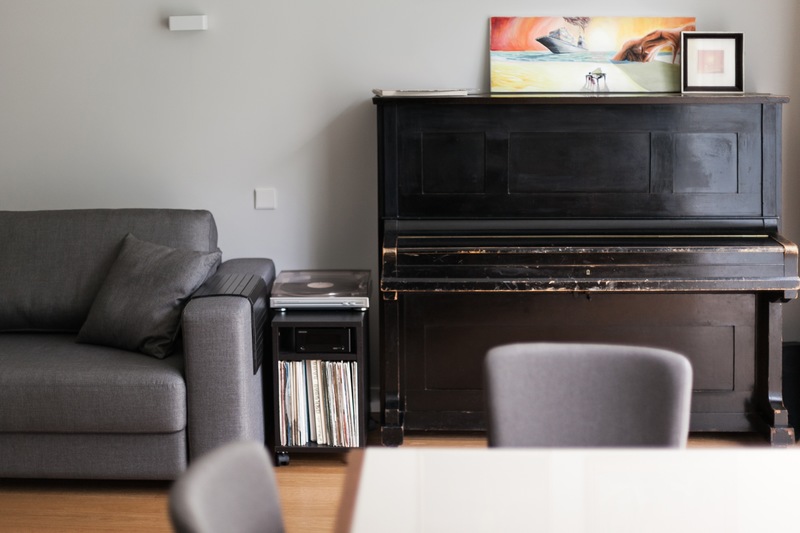 If your piano playing space is doing double duty these days, you're not alone! With many of us working and learning from home, you may be wondering how to best position your piano in a small, multipurpose space. Here are a few tips we've learned along the way as your go-to New York piano movers!
Prioritize placement away from the elements
When it comes to laying out furniture in a small space, your piano gets priority! This is because it is most likely to be affected by the elements, like heat or cold traveling through a drafty door or window. (The same holds true for moisture and sunlight from the outdoors.) If you don't have many options in your small space, don't worry! A pair of block-out curtains can do the trick when it comes to protecting your piano from the sunshine, though you may want to consider more permanent options such as a window replacement down the line if they're old and drafty.
Store your piano, if needed
Sometimes, our small spaces are temporary (for example, you might be renting an apartment before moving into your new home). If this is the case for you, feel free to enlist the help of Modern Piano's storage services! We can keep your instrument safe in our climate-controlled facility for your peace of mind.
Consider a smaller instrument
If you don't already have an instrument, or are considering switching, a smaller-profiled option like a baby grand or upright might be just what you need to enjoy music in a smaller space.
Keep it simple
When it comes to décor and additional furniture, try to keep it simple! You might consider removing furniture or décor that doesn't serve a key purpose in your space—in fact, we especially love furniture that doesn't do one job but two. For example, a piano playing bench that doubles as hidden storage is sure to simplify cleanup in your multipurpose room.
We hope that these tips help you achieve a harmonious space in your home—for piano playing, play time, study time and whatever else the day may bring!
---
Bookmark & Share
---
User Comments
Be the first to comment on this post below!