Home
/
Blog
/
Blog
/
5 Factors Modern Piano Movers Keep in Mind During Your Move
Wed, Sep 28, 2022 at 1:10PM
---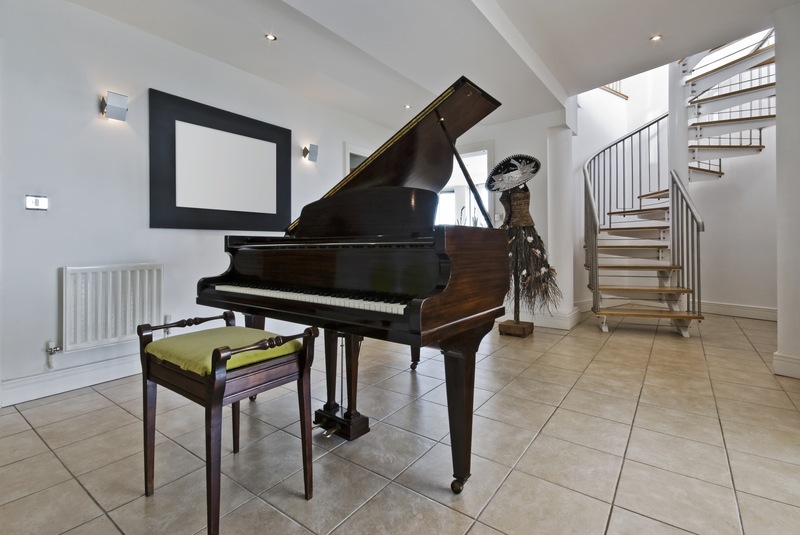 Whether you have hired professional piano movers to transport your piano across the country or just down the block, there is a fair amount of preparation that goes into making the move take place.
Transporting a piano carefully is not an easy task, given its size, shape, fragility and weight. However, professional cross country piano movers such as the team at Modern Piano, have enough experience and skill to transport these wonderful instruments through a seamless process.
Here are some of the factors that your team of piano movers would consider during your move:
Size and Weight of the Piano
Pianos are heavy instruments, and their challenging shape doesn't make things any easier. Their weight can range anywhere from a few hundred pounds to over a 1,000 lbs. This makes their transportation a very risky process which is best left to professionals only. Piano movers have the right tools and equipment required to move, lift, and transport these instruments without posing a risk to their various components.
Entry/Exit Points
Just the way bulky furniture or delicate items must be carried out carefully through the entry and exit points of your home, your piano also needs to be able to pass through in a way where no damage is brought to it or to your home's structure. If your usual entryway or exits such as the entrance or a back door are too narrow for your heavy and bulky piano to pass through, piano movers have to think of alternative access points, such as a sliding patio door, from where it can be carried out. Therefore, it's very helpful for piano owners to share as much information as they can about their piano's size and their home's access points so that the professional movers can plan out a successful move in advance.
Stairs
If your piano is placed in a room that is on the second floor of your home, piano movers will have to navigate their way through these in a very strategic and careful manner. Narrow staircases or those with bends and curves can complicate the move further. However, professional movers are usually able to work their way around this challenge and transport your instrument safely to the ground floor.
Obstructions
Another important aspect that piano movers must consider when transporting a piano is the number and nature of obstructions in the path from the piano to the moving truck. While some objects, such as furniture or rugs and plants can easily be removed from the way, certain items such as overhanging lighting fixtures or shelving units on the walls can't easily be moved aside. Professional piano movers will have to work their way around these items or have to get them removed in order to safely and carefully move the piano towards their vehicle.
Weather Conditions
The weather during which a move is taking place also plays an important role in how the process will be carried out. Pianos are very fragile instruments and remain vulnerable to changes in the temperature and humidity levels around them. The path from your home to the vehicle may also be impacted by unfavorable weather such as heavy snow or rain and needs to be weighed in when carrying out the piano.
If you are considering hiring professional piano movers for the safe and smooth transportation of your precious instrument, talk to your trusted cross country piano movers at Modern Piano Moving and we will do our best to assist you and move your piano with the care and expertise we are known for!
---
Bookmark & Share
---
User Comments
Be the first to comment on this post below!