Home
/
Blog
/
Blog
/
Piano Recitals: How to Help Kids Beat Stage Fright
Tue, Sep 18, 2018 at 9:30AM
---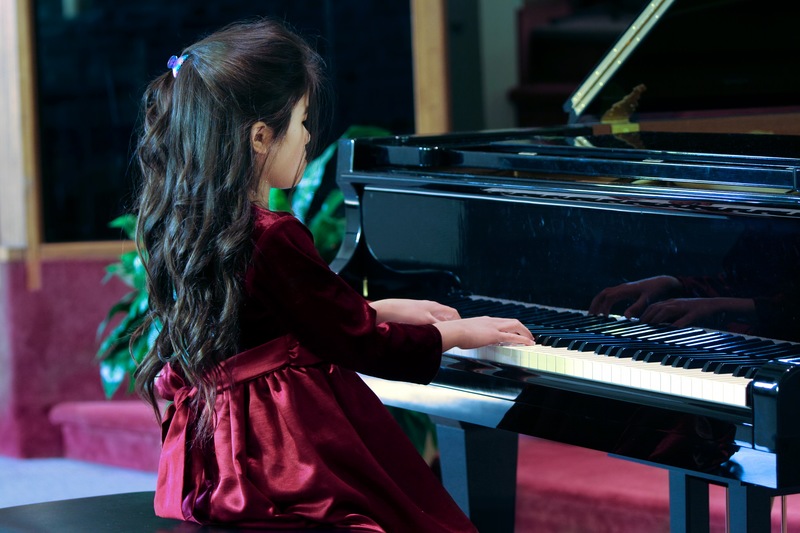 While many children and youth enjoy playing piano at home, during lessons, or in casual group environments, some suffer from extreme stage fright. Often called performance anxiety, kids experiencing this feel nervous, stressed out, and in some cases overcome with terror.
You want to help kids see the fun and major benefits of playing the piano. However, not addressing and alleviating performance anxiety could turn youth off to any type of public presentation for good. It could even affect their future performance at school and work. The good news is that there are methods to beat stage fright. Here's how to get started:
Help Kids Recognize the Signs
Many children don't like to be the center of attention, especially when something's wrong. Having all eyes on them creates a stressful and overwhelming situation. Health experts say this often triggers a "fight or flight" response, and could have lasting effects on the emotional well-being of youth.
That's why it's wise to discuss with your child the signs of performance anxiety. Knowing the causes is the first step to overcoming fear. They include:
racing pulse and rapid breathing
dry mouth and difficulty swallowing
marked changes in vision or hearing
cold, sweaty hands
nausea
Health experts and music teachers agree that practice is often the best "medicine" to overcoming stage fright. That starts with having reliable access to an instrument. Partner with a trusted piano moving company to have a piano shipped to your location. You may be surprised that the price to move a piano is more affordable than you think.
Thoroughly Prepare for the Big Day
It may sound odd to prepare after discovering the signs of performance anxiety, but many music teachers say the only way to fully recognize stage fright is to experience it firsthand. Meanwhile, psychologists say because every child approaches things differently, they must be able to communicate their specific feelings, rather than simply repeating what they've heard or read.
Selecting music that's not too challenging is the first step. Next, facilitate "dry run" performances. These can even be staged in front of friends and family members. Make sure kids get enough sleep prior to recitals, and that they go into the performance with a clear head.
In addition, pay special attention to nutrition just prior to the show. Health experts say it's best to choose nutrient-rich foods over sugar-laden options. For example, dieticians say whole-grain carbohydrates boost serotonin levels. This is a naturally-occurring hormone that contributes to a feeling of calm and tranquility.
Finally, if youth are used to playing on a certain instrument that's in a different location (perhaps you recently moved), strive to have it transported. Reach out to dependable piano movers in Pennsylvania who can efficiently ship your piano.
Make the Piano a Common Sight
Above all, help kids realize that it's okay to be nervous. This just means that they want to put on a solid performance. It also demonstrates that they take piano playing seriously. You can foster that drive and determination by providing reliable daily access to an instrument.
The cliché says: "practice makes perfect." Music teachers assert that regular practice produces more confident players. You could even encourage kids to put on a mini-recital every day. Get started by enlisting the help of skilled and qualified California piano movers. These professionals can transport a high-quality instrument right to your door.
In fact, since 1935 Modern Piano Moving has shipped pianos across the country. Moving to/from Hawaii, Alaska, and select international locations can also be arranged. Our trucks are specifically designed to transport pianos, and our warehouse features 24/7 climate control and security. Contact us today to discover how simple and affordable it is to ship your piano.
---
Bookmark & Share
---
User Comments
Be the first to comment on this post below!