Home
/
Blog
/
Blog
/
More Ways to Help Kids Appreciate Piano Playing
Mon, Oct 14, 2019 at 3:31PM
---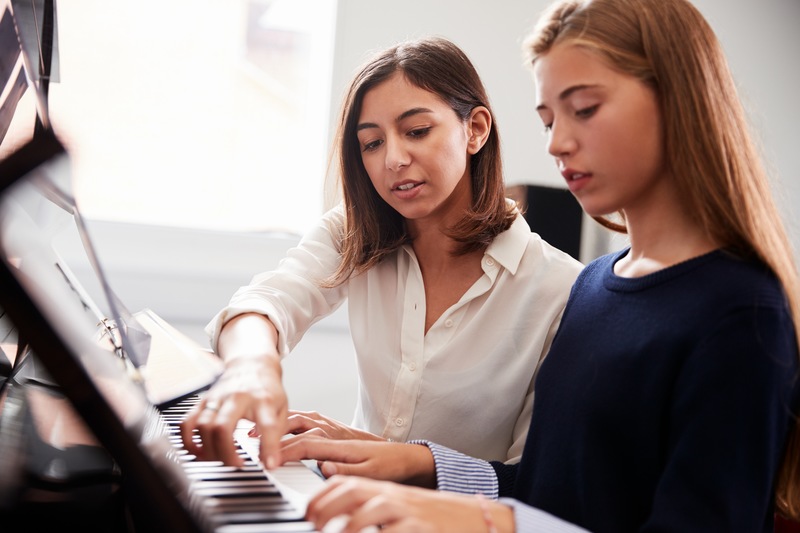 As a responsible parent or guardian, you're focused on the dynamic development of your child or children. You want to ensure that youth not only have exposure to all aspects that will make them productive adults, but also that they feel encouraged to pursue those activities that are most enjoyable to them. One of those hobbies is the timeless joy of playing piano.
However, there are times when kids get frustrated or even overwhelmed with the piano. They might hit a musical roadblock, or could just be at a point where they feel future progress isn't possible. That's when you're in a unique position to demonstrate to children and youth how playing the piano can benefit them both in the short and long-term.
The first step is to partner with Florida piano movers who can transport a high-quality piano right to your location. Use this advice to launch or re-kindle a love for piano in the hearts and minds of the youth you most care for.
1) Make It Fun
Kids love games and fun challenges. When piano play is viewed as a chore or something they're being forced to accomplish, kids will quickly become burned out, upset, and in some cases even turn their backs on the idea of future play altogether.
Thankfully, you can avoid that fate by creating practice tournaments. Just as video games capture attention through goal setting and accomplishment, youth thrive on the challenge of meeting and exceeding set expectations.
2) Reward Progress
Along those same lines, you can help keep children motivated by establishing a sort of reward system. For instance, every time a goal is reached, kids could get a tiny surprise. In time, they'll realize that inattention and slacking off only denies them the thrill of achieving each small victory.
This is also the ideal moment to reach out to a piano delivery service who can bring to your door an outstanding piano on which your child can learn. This way, you'll never have to search for open areas in which to practice, or wait for turns at public playing areas.
3) Share the Benefits
As time goes on, your child will embrace the habit of practicing piano daily. Soon, this activity will be viewed as more of a pleasurable experience, and less of one that has to be done.
You could also share with your student the many benefits that go along with learning how to play the piano. Experts say youth who learn music do better at school, and even have deeper and more meaningful relationships with both their parents/guardians and fellow classmates.
If you're unsure exactly how moving a baby grand piano would work, it's best to contact the trusted and reputable team members at Modern Piano Moving. This way, you can secure a high-quality instrument that's delivered right to your location in no time.
4) Secure a Reliable Instrument
As mentioned, one of the best ways to encourage daily practice (and in so doing make your child better at more comfortable around the instrument) is by having a reliable instrument shipped straight to your locale. Dependable piano movers in Nashville are on hand to get the job done safely and efficiently.
In fact, for nearly 85 years, we've transported pianos to and from locations across the country. International shipments can also be arranged. Our warehouses are climate-controlled and security-monitored around the clock. In addition, our trucks are specifically-designed to transport pianos. This way, you get the peace of mind that your instrument is always in good hands. It's part of the reason we've quickly become known as the premier Philadelphia piano moving.
Browse our website to learn more about our process. Then, contact us today to reap all the benefits of having a high-quality piano shipped right to you.
---
Bookmark & Share
---
User Comments
Be the first to comment on this post below!