Home
/
Blog
/
Blog
/
4 Piano Care Basics
Mon, Oct 14, 2019 at 3:29PM
---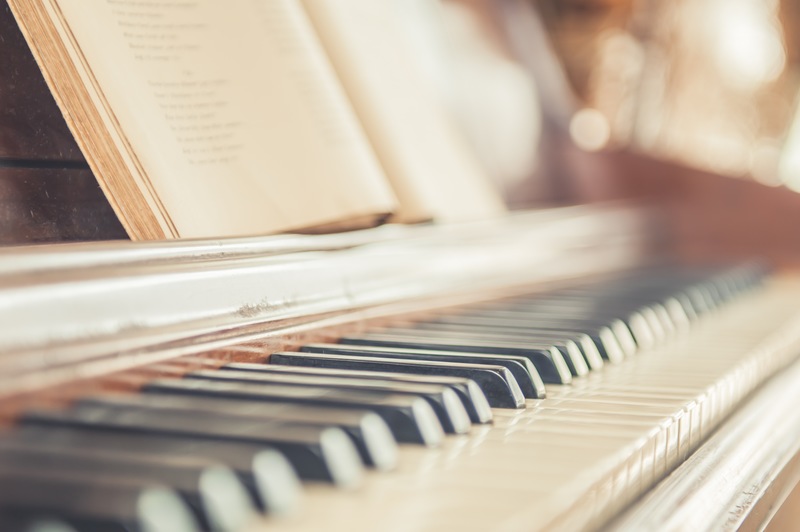 When you care about the condition and longevity of your piano, it's only natural that you'd want to put into practice everything that contributes to a long and productive life of the instrument. Thankfully, by paying attention to details in this way, you can ensure decades of faithful service from this majestic instrument.
Along with regular tune-ups and proper cleaning, you should also keep in mind that your piano is a highly-delicate instrument that requires gentle finesse. When it comes time to move your piano, you can't trust the job to just any outlet.
Instead, it's best to select California piano movers with a proven track record of success. In addition, a little "TLC" on your part goes a long way to the long-term protection of your piano. Here's how to get started:
1) Consider Climate
Your piano is comprised primarily of wooden and metal parts. Both are subject to changes that occur due to temperature fluctuations and humidity levels. So, if you live in an area that gets very cold or very warm during part of the year, the climate will almost certainly affect your piano.
For high humidity, a dehumidifier might be a good investment. Some systems can both add or remove humid air from spaces near the instrument. In addition, if you're unable to play your piano for a length of time, it's wise to investigate storage options that can offer protection. At Modern Piano Moving, our warehouses are climate-controlled and security-monitored around the clock. This way, your piano is always safe and sound.
2) Clean Wisely
You care about the condition of your piano. So, it makes sense that you'd want to ensure the instrument is always clean and free of debris. Still, some cleaning products can be abrasive, or otherwise damage your piano. Piano experts say the best way to clean is with a damp cloth, followed by a dry cloth. Avoid detergents that could damage the delicate inner-workings of your piano.
Some people choose to hire a professional to clean the inside of the piano, including strings. Just as it's best to always partner with Houston piano movers who care, some tasks and projects are best left to a professional, and shouldn't be approached with a do-it-yourself (DIY) inclination.
3) Practice Proper Maintenance and Care
Along with the mentioned advice, it's also wise to get your piano tuned regularly. Not only will this ensure a consistent and pleasant sound, but you also avoid potential problems down the line, due to inattention.
There are also times when you'll need to transport the instrument to a new location. As you contemplate how to move a piano, remember that skilled and qualified professionals are on hand, who can offer valuable insight, advice, and guidance on the best methods by which to move your piano. They can also schedule expedient and safe piano transport to and from locations across the country.
4) Move Wisely
As mentioned, some people try a DIY approach to piano moving. They're concerned that piano movers' prices might be cost-prohibitive. The fact of the matter is that moving your piano is a straight-forward and affordable process. The first step is to partner with a trusted and reputable piano moving company with decades of knowledge and expertise.
For nearly 85 years, Modern Piano Moving has assisted countless piano enthusiasts just like you with both local and cross-country moves. International shipments can also be arranged. Our trucks are specifically-designed to transport pianos, and our warehouses are climate-controlled and security-monitored around the clock. Simply stated, we treat your piano with the same care and respect as you do. That's partly how we've earned a solid reputation as the most outstanding piano movers in Indianapolis.
Browse our website to read actual testimonials from some of our many satisfied customers. Then, contact us today to schedule your upcoming piano move.
---
Bookmark & Share
---
User Comments
Be the first to comment on this post below!