Home
/
Blog
/
Blog
/
Ignite a Passion for Music Performance with These Tips
Tue, Jun 09, 2020 at 3:54PM
---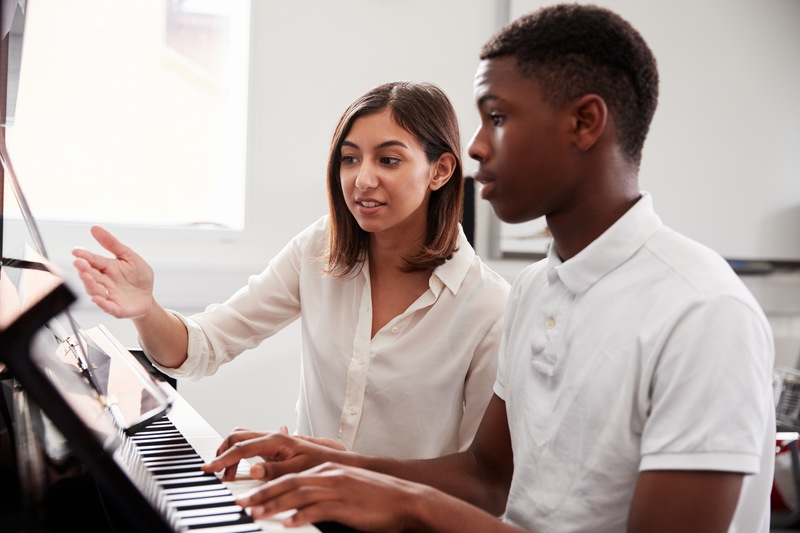 Maybe you're looking to get back into the piano after a few years of being away from the instrument. Or perhaps you have a young learner who shows potential, but could benefit from a little guidance to truly master piano playing. Whatever your specific situation, it's good to know that there are ways to make playing the piano fun and easy.
It starts by teaming with a reliable piano delivery service who can transport a high-quality instrument straight to your location. From there, you can begin what could be a long journey of piano playing and listening enjoyment. Learn more with these suggestions.
Practice Makes Perfect
As with any goal, piano instructors say learning how to play gets easier with regular practice. The trouble is, making time to do so isn't always easy or pleasurable. If you're trying to learn how to play the piano yourself, it helps to carve out even 10 minutes each day to sit at the instrument and try to learn something new.
If children or youth are the budding musicians, try to help them realize the potential gains that come along with daily practice. This could be accomplished through small treats and rewards, such as extra TV time or being released from a specific chore that week.
The main idea is to log more time in front of the piano. So, if you don't currently have access to an instrument, now is the ideal moment to work with Florida piano movers who can have a high-quality piano at your door in no time.
Get a Tutor
Sometimes you could be too close to the situation for children and youth to accept your authority and guidance when it comes to piano lessons. Or, you might feel more comfortable with an unbiased third party than trying to learn from a friend, spouse, or loved one.
A qualified instructor can also help you or a student in your care learn helpful tricks and tips for quick and thorough understanding and mastery of piano play. For example, sometimes trying to sight read or even slowing down a song could be enough of a challenge to help meet goals. Remember that Modern Piano Moving has more than 85 years of experience and expertise shipping pianos to and from locations across the country. International deliveries can also be arranged.
Make It Fun
Of course, any endeavor is more enjoyable when there's fun involved. Along with the previously-mentioned reward system, you can also make piano practice and play relevant and interesting by shaking things up a bit. For instance, you might schedule a mini-concert once a week where young performers can showcase their skills. Or, you could post videos to your favorite social media channels of your progress in learning how to play.
If possible, try to get a small group of like-minded musicians together. Here, you can all learn from and grow with each other. You'll also have fun thinking of other ways to keep your passion for piano play fresh.
Often times, it's environmental factors that get in the way. So, if you're having trouble moving a baby grand piano, it's a good idea to reach out to trusted and dependable piano movers in Colorado Springs who can make short work of this task, while treating your instrument with the utmost care and respect.
Secure a Reliable Instrument
For nearly nine decades, we've been proud to transport pianos to and from destinations across the country. Our trucks are specifically-designed to move pianos, and our warehouses are climate-controlled and security-monitored around the clock. You won't find that kind of care and attention to detail with other movers. It's one of the many reasons we've become known as the premier Philadelphia piano moving company.
Now, you can take advantage of that tenure and stellar customer experience by securing a high-quality piano of your own. Browse our website to learn more about our moving process. Then, contact us today to rekindle your love for piano play, or pass on the gift of music to a loved one.
---
Bookmark & Share
---
User Comments
Be the first to comment on this post below!