Home
/
Blog
/
Blog
/
Different Pianos for Different Players
Tue, Jun 19, 2018 at 11:05AM
---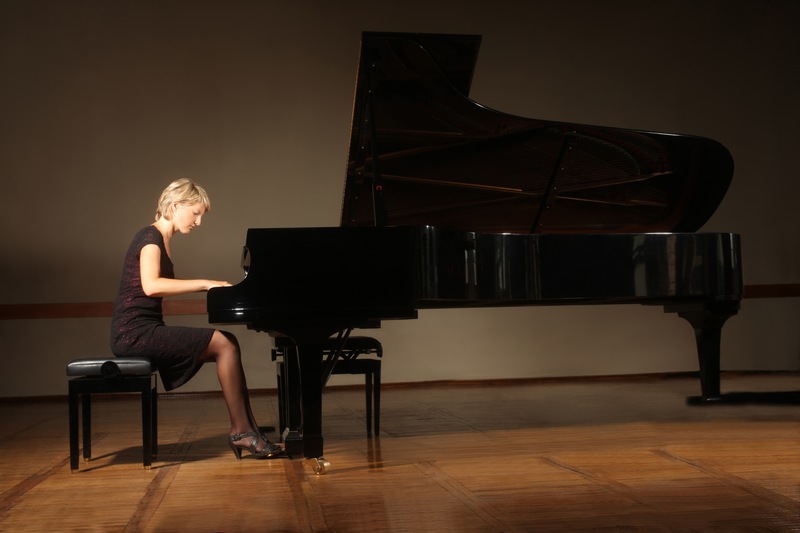 While it's true piano playing isn't for everyone, sometimes the hesitation or reservation is less about lack of desire, and more caused by an incorrect instrument for the player's unique style and preference. Both child and adult piano students learn differently on certain pianos.
Thankfully, there are many sizes and varieties to choose from, making it easy for everyone to find a piano at which they feel comfortable sitting and playing. Keep this advice in mind when selecting the perfect piano to match your desires and requirements:
Determine Playing Style
When playing the piano, people often change their musical style based on mood, social environment, and other factors. Still, it's important to embrace and understand the distinct approaches to playing.
For instance, classical piano music centers around famous composers such as Bach, Beethoven, and Mozart. Other notable artists include Chopin, Handel, Haydn, Wagner, Tchaikovsky, and more. This style of music is heavily-focused on technique. Students will also learn a great about music history while performing music from these and other artists.
While jazz piano also incorporates technique, it mostly revolves around rhythm and harmony. It includes elements of swing, ragtime, boogie-woogie, bee-bop, and other musical styles. Made popular during the Great Depression, jazz music is often played at parties and other celebrations.
Other styles of playing including musical theatre piano, pop/rock, and liturgical. The latter refers to music used in religious ceremonies, and includes hymns, gospel, and other forms of inspirational music.
Choose a Size and Sound
Some people assume all pianos are the same. Instead, the instrument comes in many different types to accommodate all players.
For example, grand pianos have been around since the 1700s. This horizontally-oriented instrument contributes to an elegant and inviting ambiance. The largest of all pianos (spanning seven to ten feet in length), the concert grand is featured in symphony performances. Carnegie Hall houses one of the most famous instruments in this variety.
Other styles include parlor grand, baby grand, and upright. Electric pianos are often placed in a different category, however this style has become increasingly popular with musicians over the past several years.
Discover the Joy of Piano Playing
Once you've determined your ideal type of piano and chosen musical styles, the next step is to secure an instrument and begin playing. Many people are unsure of this important first step. Others already have access to an existing instrument, but are unsure of how to move a piano. That's why it's essential to contact a trusted and reputable piano moving company.
Since 1935, we've earned a stellar reputation nationwide as premier Steinway piano movers. Adept at moving and storing all types and sizes of pianos, our climate-controlled warehouses are monitored around the clock to ensure the safety and integrity of your instrument.
Moving pianos nationwide, we can also schedule select international shipments. Contact us today to learn how easy and affordable it is to safely and conveniently transport a high-quality piano right to your door.
---
Bookmark & Share
---
User Comments
Be the first to comment on this post below!