Home
/
Blog
/
Blog
/
4 Tips to Properly Store and Care for Your Piano
Tue, Jun 05, 2018 at 10:55AM
---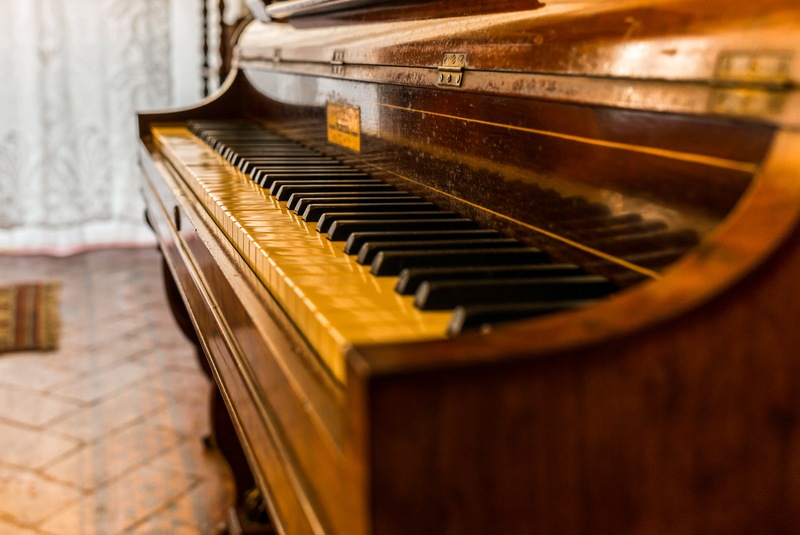 Whether you're moving, going on an extended vacation or business trip, or one of several other scenarios, there are times when piano storage and transport will be necessary.
Some people become overwhelmed with the concept of storing and/or moving such a large instrument. However, the process can be simple and straight-forward. By practicing proper care considerations and partnering with reputable cross-country piano movers, you'll enjoy the convenience and peace of mind that your piano is always protected.
In this article, you'll learn the most popular methods by which to care for, store, and transport your piano during times of transition.
1) Schedule a Safe Move
One of the most popular questions for people relocating is: "How do you move a piano?" Unlike other home objects, most pianos won't fit in the trunk of a car. Transporting any musical instrument in the back of a pickup truck is not a good idea, since any jostling (caused by potholes or simple road vibrations) can damage the delicate inner workings of your piano.
Rather than making a hasty decision you'll regret later on, it's best to contact skilled and qualified New York piano movers who can guarantee the safe and secure transport of the instrument.
2) Choose Safe Storage Solutions
Not all moves are the same, and there are times when uncertain schedules and other factors throw a wrench in relocation plans. That's why it's essential to formulate a storage plan for your piano up front.
It's best to avoid 'self-storage' locations that can be awkward to navigate and detrimental to the safety of your piano. Instead, choose a reliable professional for proper storage. At Modern Piano Moving, our spacious warehouses are monitored and climate-controlled. That means you can rest assured that your piano will be safe from theft, vandalism, and disasters such as fire.
3) Step Away
While it's understandable that you'll be excited and motivated to play your piano following an extended absence, it's important to allow the instrument time to "settle" after it's been moved. That includes restoring optimal climate control, gently dusting/cleaning with non-liquid and non-abrasive cleansers and other considerations.
It's also wise to schedule a tune-up with an adept technician. Any movement can alter the sound and function of a piano. Once your instrument has been allowed to adequately settle, it's a good idea to reach out for expert assistance.
4) Consult a Trusted Professional
As mentioned, the delicate nature of your piano requires a gentle and focused approach to moving and storing. Fluctuations in movement and temperature can have lasting effects on the long-term performance and endurance of this instrument.
When shipping a piano, it's important to focus on the integrity and track record of the moving company. For instance, since 1935, Modern Piano Moving has been the trusted resource for piano owners nationwide. We can also schedule select international piano shipping solutions.
Our climate-controlled warehouses ensure optimal humidity for your piano at all times. Plus, since our crew members are full-time piano movers, you get the peace of mind that comes from working with seasoned professionals. That's why, over the years, big-name players have trusted us with their piano transport, including Chuck Berry, Elton John, the Kingston Trio, and more.
Browse the 'services' section of our website to learn more about the stellar care and consideration we provide. Then, contact us today to schedule your piano move.
---
Bookmark & Share
---
User Comments
Be the first to comment on this post below!