Home
/
Blog
/
Blog
/
How to Make Your Piano Winter-Ready
Thu, Dec 21, 2017 at 10:35AM
---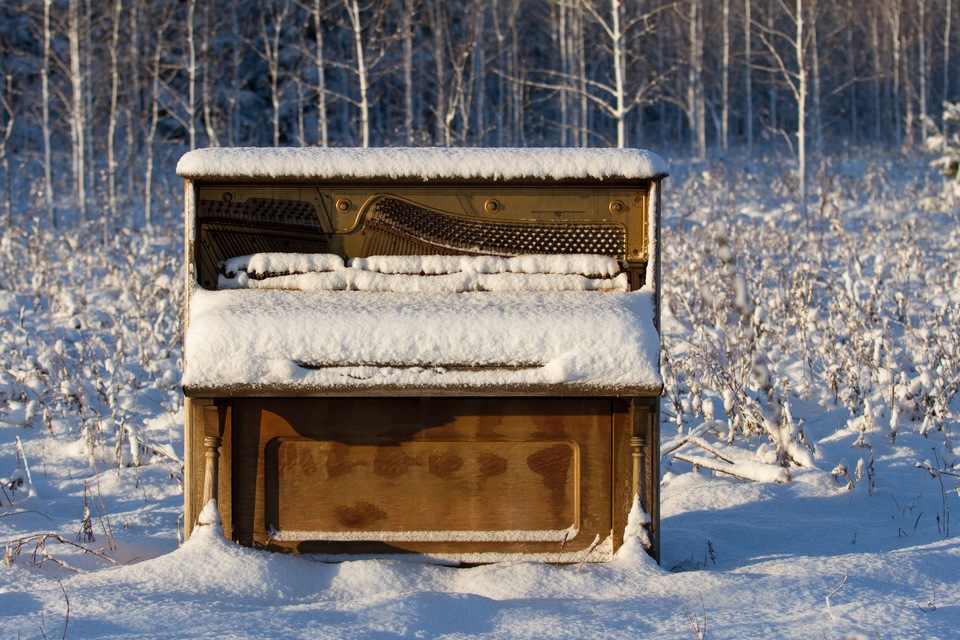 Depending on where you live in the United States, the winter climate may vary between cities and states. However, what most of us can relate to is experiencing colder weather. As you prepare to keep yourself warm, you should also consider preparing your piano. Especially during the holiday season, you'll want to have your piano up and ready to carol along with you, your family and friends. Check out these tips on how to maintain your piano during the winter months!
Maintain the humidity in the room constant
During the winter, the humidity levels inside many homes drop dramatically since the heat is turned on. Similar to our skin becoming dry, the wood in your piano will dry up as well. Dried wood will decrease the tension on the strings, causing you to experience flat notes. The glue in your piano will also decay and damage more of your piano. We don't want you to turn off the heat and freeze. Therefore, we recommend adding a humidifier in the piano room.
If your home is the exact opposite of dry, install a dehumidifier in the piano room. In fact, there are dehumidifiers for pianos that can be installed by a technician.
Keep your piano away from sudden blasts of temperatures
It's best to keep your piano away from areas that are too hot or too cold. For instance, during the winter, areas near frequently opened doors or windows will blast out cold air that can damage the wood being impacted. Placing your piano near a heat source, such as a furnace, is also damaging.
Find the right spot for your piano
If possible, find a neutral spot near your home that's not too hot, not too cold, not too dry, not too humid, but just right. Temperature and humidity levels are the main reasons for piano degradation. On average, the perfect room climate should have a temperature that's around 70 °F and a humidity level of 40-50%.
And don't forget to tune your piano!
A well-maintained piano should be tuned at least twice a year. Your piano technician can tune according to the temperature and humidity levels in your room.
Want more tips about piano care? Learn more ways of taking care of your piano here.
Now that you know how to make your piano winter-ready, spread the knowledge with your fellow piano friends as well. If you have any questions, feel free to contact us!
---
Bookmark & Share
---
User Comments
Be the first to comment on this post below!