Home
/
Blog
/
Blog
/
Caring for Your New Piano
Fri, Feb 10, 2017 at 10:40AM
---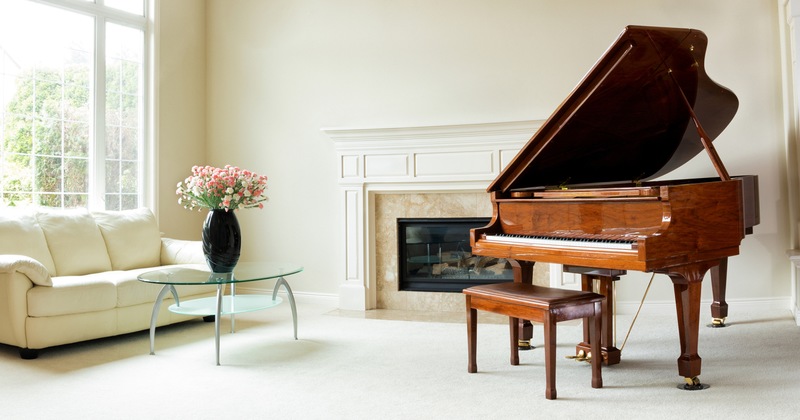 If you came out of the holidays as a brand-new piano owner, you may be wondering—what next? Whether you were given a new piano or a family antique, there are a few tips to keep in mind as you care for this gift of a lifetime. Take a look below!
Find the perfect playing spot
Once you've received your new piano, you may be wondering—what do we do with it now? While you may be itching to play, you first need to find a smart spot for the piano to go. While an obvious answer is "wherever there's room," remember that once the piano is placed, it may be hard to move it to a different location later. When choosing a spot, it's also important to consider the size and shape of the piano, as well as any steps, turns, or elevations in your home, which could create issues for where it can go. Be sure to keep in mind the elements your piano would be exposed to in each section of your home—especially sunny spots, for example, may cause the delicate finish of your piano to fade more quickly. Keep it away from potentially damp areas, too, so that it can maintain its sound, structure and look—after all, a piano is a big investment! You naturally want to keep it looking and sounding its best for years to come.
Establish smart habits
Getting into a few smart habits now will help you enjoy your piano to the fullest. A basic tip (but one that's always helpful to remember) is to keep food and drinks away from your piano, to keep it clean and clear of rings or stains. Give your piano a gentle dusting (using a feather duster or soft cotton cloth) on a regular basis so that tougher dirt doesn't have a chance to build up—if it does, however, if you're working with an older piano, you can always try a soft cloth with mild soap and water to remove stubborn issues.
Make your piano more functional
Your piano should be a place where you feel comfortable and ready to go. Help make every playing session more successful by making your piano more functional—if you don't already have a handy storage bench, pick one up so that you can easily store music and other essentials right where you play.
Find a nearby piano tuner
Pianos do need tuning, especially when they're "young" and especially finnicky. If you just received a new piano, this is the perfect time to find a nearby piano tuner to help you service your new piano now and throughout the years.
Get to know your local piano mover
Even if you're not ready to move your piano, you never know when an unexpected move or new situation could require moving or storage. As you get to know your new piano, get to know us, too, your trusted piano mover! No matter how long you've had your piano or what your needs may be, we'll be there to help you along the way.
At Modern Piano Moving, your passion is ours to protect with smart, careful moving and storage. Whether you're short on space, are going through a move, or simply need help storing your piano, we are here and happy to help—just give us a call!
---
Bookmark & Share
---
User Comments
Be the first to comment on this post below!