Home
/
Blog
/
Blog
/
How to Get Started with Piano Lessons
Wed, Oct 17, 2018 at 4:25PM
---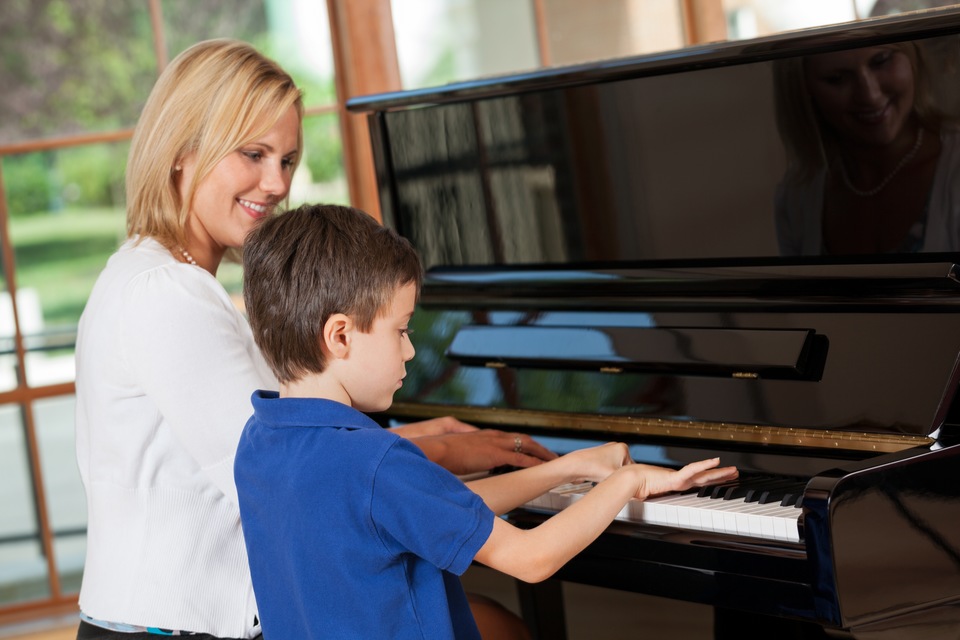 Playing the piano has become increasingly popular in recent years. That's thanks in part to famous musicians who have featured the instrument in their live performances and promotional videos. Now, you can learn how to play (or get kids and youth on board with lessons), by securing reliable daily access to a quality piano.
While music rooms and loaned instruments are a good start, nothing compares to the timeless joy of having your own piano nearby. Thankfully, a reliable piano delivery service (such as Modern Piano Moving) can safely and efficiently transport a high-quality piano right to your door.
Read on to discover the best ways to get started with piano lessons, and begin a lifelong musical journey:
Know the Best Age to Start
This is one of the main questions people ask. You might be curious if your child is too young or old to begin piano lessons. Or you could be wondering if music excellence has passed you by. The fact is, the best age to start playing piano is right now! Music has the power to enrich your life. Psychologists say playing and listening to music improves mental, emotional, and even physical well-being.
Only you can decide when your student is ready to begin piano lessons (even if that that student is you). Still, it's comforting to know that there are trusted and reputable California piano movers ready to assist whenever the inspiration strikes.
Set Aside Time Each Day to Practice
Some people learn best from a qualified instructor. Others prefer to experiment and navigate their way around the piano. Similarly, while music books work well for some students, others like to first listen to someone play a melody, then try to emulate what they heard.
Whatever methods work best for your student, it's essential to set aside daily time to practice. As the old cliché says: "practice makes perfect." Music teachers contend that even just 20 minutes a day can do wonders for music comprehension and piano playing ability.
In today's fast-paced world, it can be difficult to find time to walk or drive to a private music practice room. Thankfully, there are cross-country piano movers that can deliver a piano to your location anywhere in the 48 contiguous United States. The friendly and accommodating team members at Modern Piano Moving can also work with you to arrange piano shipment to/from Alaska, Hawaii, and even internationally.
Make Piano Playing Fun and Rewarding
Maybe you took piano lessons as a child but your interest waned as you grew up. Or perhaps your child shows promise with piano playing, but just doesn't have the dedication necessary to move ahead in their lessons. Music teachers say one of the main reasons students struggle with or even quit music is because it's viewed as a chore. There are ways to change that concept.
For example, you can reward children for mastering certain lessons or meeting their prescribed practice time for the week. Or you might schedule an indulgence when you learn a song you've been struggling with. The main idea is to make music fun again. That way, sitting down at the piano will be viewed as a relaxing experience rather than an intimidating task.
Keep the Piano Close By
Did you know that legendary musician Jimi Hendrix used to sleep with his guitar? While that's unrealistic with a piano, the idea remains the same. Music teachers assert that nearness to your instrument of choice makes playing and perfecting talents easier and more enjoyable. Reaching that goal starts by acquiring a piano you can play whenever the mood strikes.
When you partner with an experienced Chicago piano moving company, you get the peace of mind that your instrument is treated with the utmost care and consideration every step of the way. At Modern Piano Moving, our dedicated staff are full-time piano movers. Our warehouses are climate-controlled and security-monitored all day, every day. Plus, since 1935, we've delighted countless musicians across the country with the logistic excellence we create.
Well-known and well-respected as premier Steinway piano movers, we also have the tenure and talent to safely transport any piano anywhere in the country. Contact us today to get started with your own piano move.
---
Bookmark & Share
---
User Comments
Be the first to comment on this post below!