Home
/
Blog
/
Blog
/
How Your Piano Can Help Usher in Springtime
Wed, Mar 28, 2018 at 9:58AM
---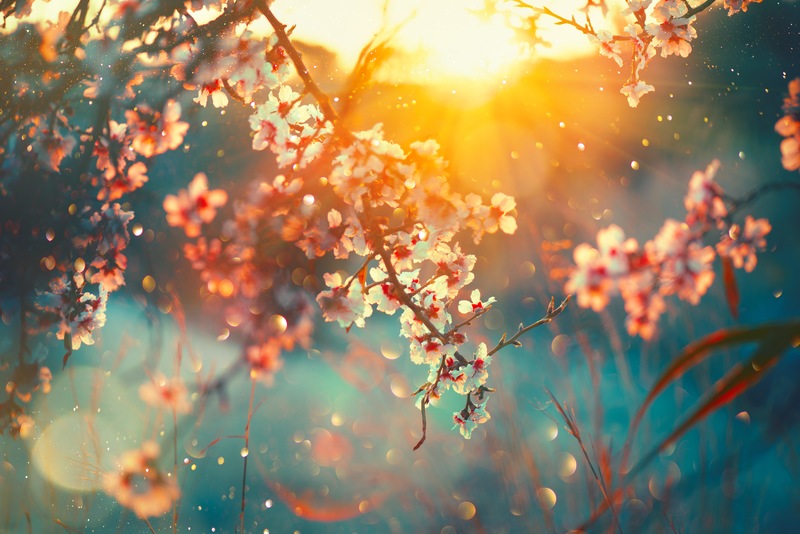 This March, spring has finally sprung. As you head outside to soak up the sun and warm weather, don't forget about your piano! It might just be the very best companion to your springtime adventures.
Read on as we share a few easy ways to enjoy your piano this season and beyond.
Consider a new position
Spring is all about embracing change in pursuit of a fun, fresh atmosphere. As the weather outside changes, so too can your environment inside the home—and it starts with your piano!
Consider repositioning your piano so that it takes in the beautiful view outdoors (all while keeping it out of direct sunlight or against a window). If you have a room that accommodates this setup, you'll be able to play with your back to the wall as you soak in the gorgeous springtime vista just beyond your home's walls—the trees, the skies and birds flying around—and for a piano player, there's simply no better inspiration.
Garnish with greenery
If you can't move your piano so that you see more of the great outdoors as you play, why not bring the outdoors in? A lush, broad-leafed houseplant (perhaps even the lucky "money tree") might be just what you need to freshen up your space and feel inspired as you play. Studies do suggest the color green wakes us up and promotes productivity and creativity, after all.
Play a springtime classic
Of course, one of the very best ways to bring springtime into your play space is to try your hand at a seasonal classic: Vivaldi's Spring I, part of his "Four Seasons" and an upbeat, familiar piece worth adding to your repertoire. As you play, you'll be reminded of the beautiful, changing landscape outside—the tune itself, bright and exciting, is reminiscent of garden parties and elegant springtime outings.
During the winter, your piano is a center of warmth and family entertaining—but during the springtime, it's just as easy to enjoy, as is sure to help you welcome in the warm, sunny weather with ease.
We hope that today's blog helps you do just that! And as always, if you need help moving your piano to a new destination this spring, call Modern Piano to get it done safely and efficiently. We're here to help!
---
Bookmark & Share
---
User Comments
Be the first to comment on this post below!