Home
/
Blog
/
Blog
/
Lights, Camera, Piano
Wed, Mar 28, 2018 at 10:00AM
---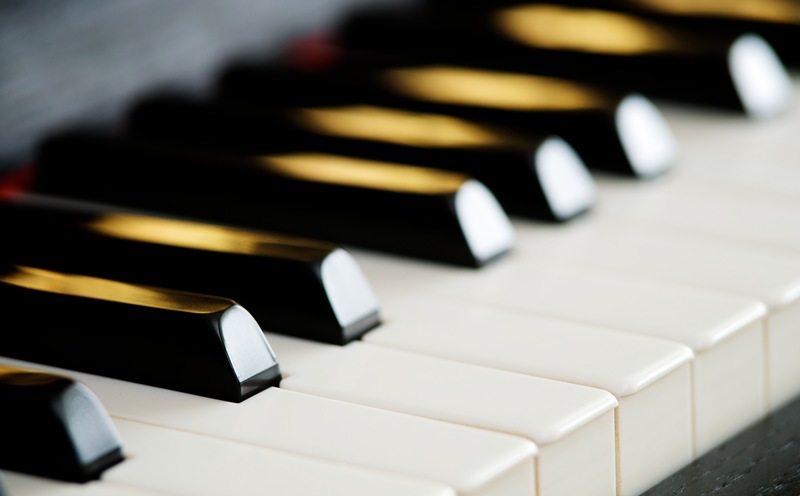 You've finally mastered that quick, tricky piano run—or maybe turned your favorite pop song into a verified hit on the keys. Now, you want to share it!
Fortunately, that's what millions of people do every day. Thanks to smartphones, digital cameras, and social media, playing music or doing a tutorial for a friend are easier than ever…even if everyone's not gathered around in the same room.
You've seen the videos online… but how do you go about making one yourself? We've got you covered! Read on as we share a few tips on how to make music that looks almost as good as it sounds.
Know your niche
First things first: what are you filming for? If it's a straightforward tutorial (the kind you find by the dozen online, teaching everything from basic positioning to complex numbers), a simple overhead shot might work well. But maybe you're trying to capture footage of yourself or a family member, such as a child, to share with loved ones—in that case, you might actually consider positioning your camera on your piano facing the player, so you can capture the fun moments, fluidity and (every so often) flubs that go with learning a new song.
Pick up a tripod for an overhead shot…
As we mentioned, a simple overhead shot is a great solution for many uses, such as tutorials or even to judge your own fingerwork—since it's not always easy to pay attention and analyze as you play. For this kind of footage, you can simply position a large tripod that can extend from behind you (and over your head) as you play. To really spring for some production value, you can even set up a microphone to capture the sound more clearly and crisply.
… or film from an angle
Looking for something a little more artistic? Whether you're just trying to film a few keys, or want a dramatic shot of both the keys and you, the musician, positioning your camera on the side (resting on a stool or shelf, for example) is an easy way to accomplish this.
Put light on your side
No matter where you film, be sure to do it with lots of light! If you're playing in a room with a window, you can usually benefit by having the camera face away from the window so that it makes use of that great natural light, which is sure to help your video look fresh and clear.
Nothing tops the simple pleasure of playing your piano—except, maybe, sharing it with the people you love! These solutions make it easy to do just that.
---
Bookmark & Share
---
User Comments
Be the first to comment on this post below!