Home
/
Blog
/
Blog
/
3 Tools Used to Move Pianos
Thu, Mar 24, 2022 at 9:00AM
---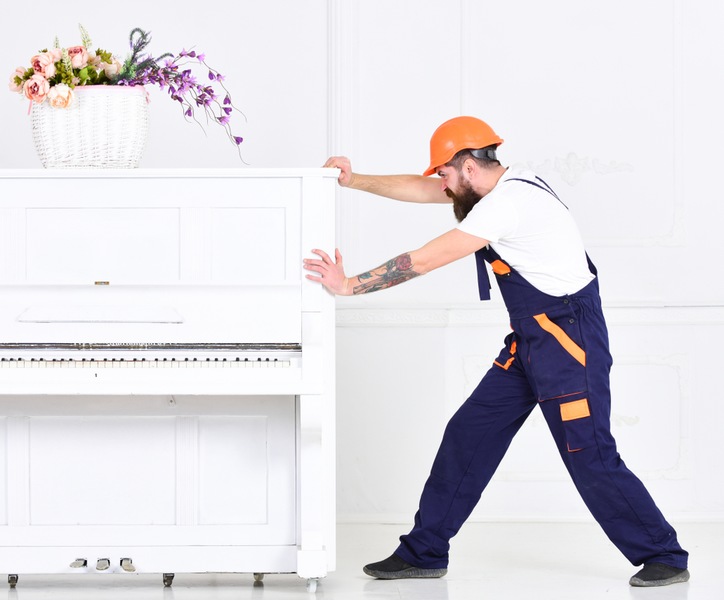 Moving an object as large and cumbersome as a piano can seem like a harrowing experience. Besides having an awkward shape and size, pianos also contain many delicate moving parts. They're expensive and often of great sentimental value as well.
It's common to have a bit of anxiety during a piano move. But as long as you have the right tools at your disposal, you can breathe easily. When transporting a piano, specific equipment is considered necessary by the top piano movers in Dallas. Below, we'll outline what makes them key in keeping your piano on key.
1. Piano Dollies
Dollies are integral to moving upright and grand pianos. Once movers secure the lifting and tying straps, they can lift the piano carefully onto its dolly. The dolly can then slowly roll the piano into or out of the space.
Dollies are an essential piano moving tool because:
They make it easier for movers to transport pianos that often exceed 500 pounds
They streamline the moving process by putting the piano on wheels
They provide a flat base to secure the piano
Before you consider moving your piano even one inch, you'll want a piano dolly.
2. Lifting and Tying Straps
Lifting straps help movers grab onto the piano while also distributing its weight evenly. This allows movers to move the piano on and off the truck or dolly more smoothly and with less risk of damage. Tying straps help keep the fragile components of the piano secure, holding everything in place during transport.
Some movers like to use a shoulder harness or lifting belt for extra insurance while working with the instrument.
Lifting and tying straps are helpful because:
They allow for smooth transitions from truck to home
They protect the piano's fragile components from getting jostled during a move
They make it easier for movers to hold the piano steady
Keeping the piano secure at all times is an essential part of a safe moving process.
3. Moving Blankets and Padding
Blankets and padding guard against accidental dings and bangs, especially on areas like the keys or pedals. They also add extra protection if you need to keep your piano in storage during the moving process.
Additionally, moving blankets and padding:
Protect the piano from getting damaged while on the truck
Add extra padding for the more delicate external pieces
Shield your piano from outside elements like humidity or rain
A good deal of jostling happens in the back of a moving truck. It's crucial to protect your fragile instrument from the effects of general movement as well as things that may bump into it during the trip.
Piano Movers in Dallas Stay Prepared
It's the fourth tool used by trusted piano movers: preparation. Professional movers know they need all the right equipment to ensure a smooth move for any piano. A piano move can be stress free with the right set of tools and a good set of helping hands.
---
Bookmark & Share
---
User Comments
Be the first to comment on this post below!