Home
/
Blog
/
Blog
/
Why Choose Climate-Controlled Piano Storage?
Thu, Oct 27, 2022 at 9:55AM
---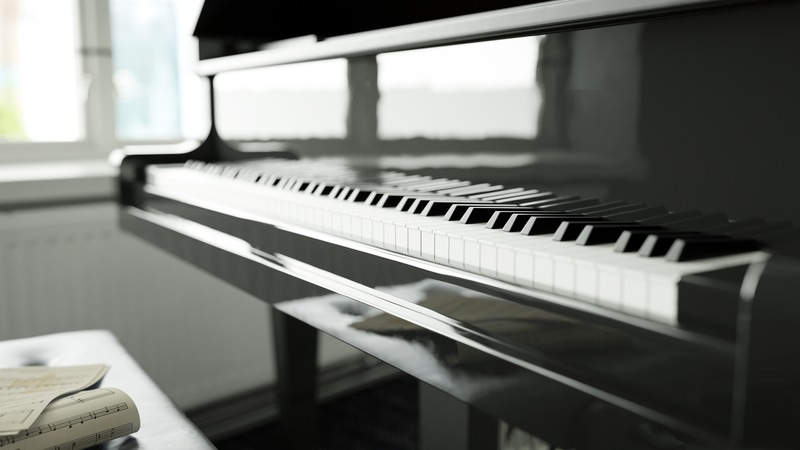 When it comes to taking good care of your piano – you can't do enough. Although it appears to stand tall and strong, the piano is one of the most delicate musical instruments and requires regular maintenance and care to continue sounding and playing well. Along with keeping its inner components tuned and maintained, a piano's outer features also require protection from natural elements and regular gentle cleaning to preserve their strength and appearance.
While your piano is in the safety and comfort of your home, it is easy to protect it and control the temperature and humidity level around it. But once it goes into storage, there are a lot of things to consider.
When storing or moving and transporting a piano to another location, additional care and attention is required as this is not a simple process and usually is best handled by professional piano movers who can provide the right space, restrains and environment for your piano during storage and relocation.
Preparing Your Piano
Before you decide to put away your piano in storage or send it over to a new destination in a climate-controlled truck, it would help to clean your piano and polish it to avoid mold and moisture from accumulating and preventing the wood from getting damaged. Professional piano storage facilities and moving companies that provide a climate-controlled environment, however, ensure that your piano remains safe from any kind of damage so acquiring their services would be highly advised.
Temperature Control
Pianos are very sensitive to the climate and humidity levels around them, and these elements can have a harsh impact on the instrument if they keep fluctuating. Since most pianos are made from wood, a drastic change in the temperature can cause a piano to shrink or swell, which in turn cause cracks and splits in the instrument.
A piano's soundboard can also be affected by fluctuations in the surrounding humidity level and the sound, pitch, vibration, and overall function of the various parts can get altered.
Replacing or repairing these parts of a piano can become very costly for any piano mover and to avoid that hassle and expense, avail the services of a climate-controlled storage facility instead.
Convenient Solution
At Modern Piano Moving, our services extend to providing climate-controlled storage options for anyone looking to keep their piano in a safe and comfortable location for a short or even long period of time. For your convenience, our climate-controlled facilities are available across the country, and you can avail their services for a monthly rate for as long as required. To ensure that your precious instrument remains safe, our facilities are monitored 24 hours a day and you can have no doubt that your piano will remain safe from all natural elements as well as other threats.
No Hidden Costs
If you decide to use Modern Piano storage services, you do not have to pay again for a return trip to your piano's destination. Instead, you pay the monthly storage rate and have the piano delivered whenever you are ready. This means your piano can continue to stay in our storage facility and when it's time for it to be transported, it will be handled only by our professional team members who know exactly how to keep it safe.
Peace of Mind
Knowing that your piano is being handled by professional movers who will be storing it and transporting it in a climate-controlled environment will take away all your stress and give you complete peace of mind. Call your trusted piano movers at Modern Piano Moving and learn more about our services.
---
Bookmark & Share
---
User Comments
Be the first to comment on this post below!