Home
/
Blog
/
Blog
/
Get Kids Excited About Playing the Piano with This Advice
Wed, Apr 29, 2020 at 10:06AM
---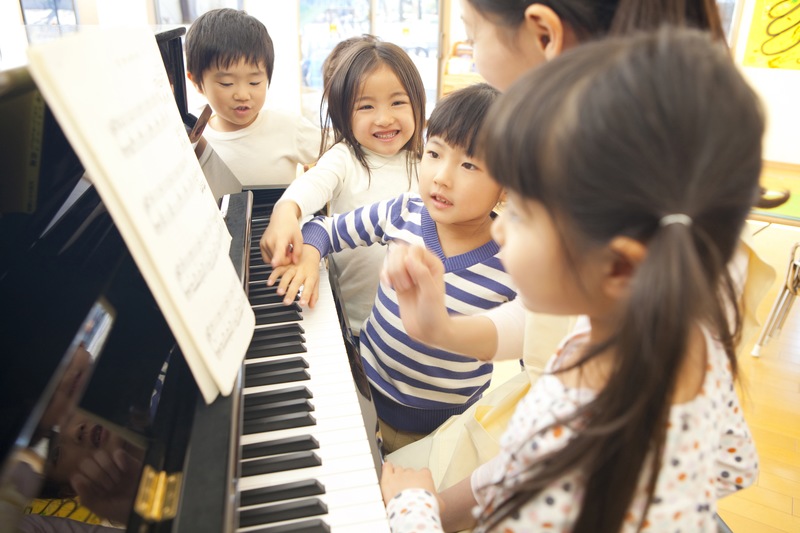 When it comes to getting kids excited about playing the piano, you might have tried every trick in the book. Maybe you've focused the lesson a specific page. Or you may have used practice charts, novel tricks, incentive programs, or even given rousing talks about the joys of playing music. And still nothing seems to work. The good news is there are better ways to achieve a mutual goal.
Through family support, regular practice time, frequent celebration, and other ideas, you can get children and youth to view piano playing as a game, rather than a chore or something they have to do. Here's how:
Make it Fun
As mentioned, some kids and teens think that piano playing is a mundane task they're forced to perform. Right off the bat, they've taken a negative view of the activity. However, if you treat playing the piano more like an elective or after-school program (and less like a regular subject), you'll soon see youth change their tune.
Keep in mind that Florida piano movers are on hand to transport a high-quality instrument to or from any location in the country. These skilled professionals make moving a baby grand piano an efficient and straight-forward affair. That makes it simple to secure a reliable piano on which your student can learn.
Encourage Exploration
Along with enjoyment, it's important to allow children and youth feel like they're in control. Involve them in setting practice schedules, performances, challenges, music selection, and similar. You should also get their feedback on how they best engage with different teachers and tutors.
In addition, kids and teens should be allowed to make mistakes and learn from them. Harnessing that ideal isn't always easy, especially when their time at the piano is limited. Luckily, a reliable piano delivery service can bring a high-quality instrument right to your door. This way, youth can practice on their time.
Celebrate Every Victory
Learning new things isn't always easy. That's why it's essential to practice frequent validation as your student learns the piano. Make sure that you recognize every accomplishment, even if it seems small or not significant. Encouragement will help youth stay with piano play.
Remember there's a Philadelphia piano moving company that can get a piano to your doorstep in no time. That means your student could be discovering the joys of playing the piano this month, and begin what could be a life-long journey of music appreciation.
Make Practice a Priority
There is a way to give kids and teens freedom and flexibility with piano, and still stress the importance of regular practice. After all, this is the best way for youth to master their lessons. Along with the mentioned tips, ask your student pointed questions, and make necessary changes based on their feedback.
Sometimes, the reason for hesitation toward piano play is simple as not having regular access to an instrument. You can easily solve that issue by working with piano movers in Colorado Springs who can transport an instrument to and from any location in the country.
In fact, since 1935, Modern Piano Moving has been the trusted leader. Our trucks are specifically-designed to transport pianos, and our warehouses are climate-controlled and security-monitored 365 days of the year. Browse our website to read actual testimonials about our attention to detail and focus on delivering a stellar customer experience every time. Then, contact us today to get started on your upcoming piano move.
---
Bookmark & Share
---
User Comments
Be the first to comment on this post below!